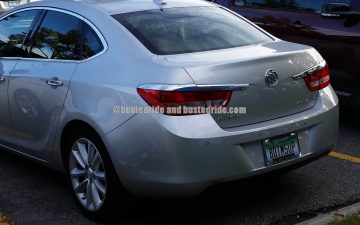 This seems to encourage drinking and driving. So we are surprised to see bottoms up can even be a vanity plate on a car.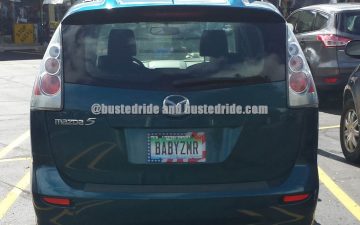 We get it with this vanity plate, we see mom's and aunts all the time. But we don't see a lot of love for the…Read more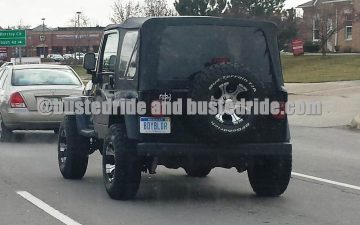 Jeep Wranglers are already somewhat notorious for having very vain douche drivers, and to top this one off the driver is also a body builder….Read more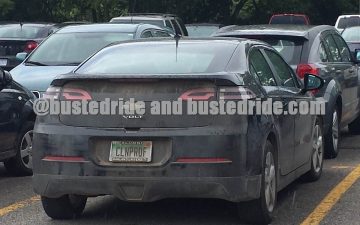 Another install for our low MPG vanity plates this one is a Clean Professor. Maybe professor stereotype about driving Saabs, and Volvo will go away.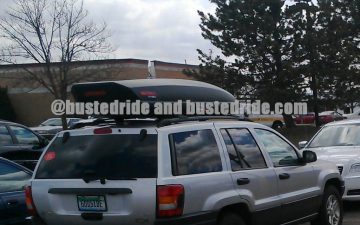 Here is another religious vanity plate our Jeep Grand Cherokee driver is ready to go with with luggage to God's Side.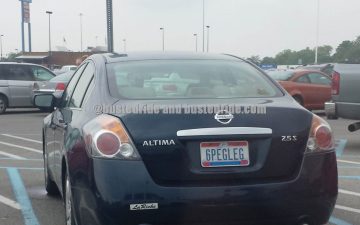 This is probably one of the best of all time vanity plates for a handicapped driver we've come across, also in a legitimate handicapped parking…Read more
We don't know if this Monte Carlo is bad for the driver or not. The vanity plate could spell trouble we suppose.