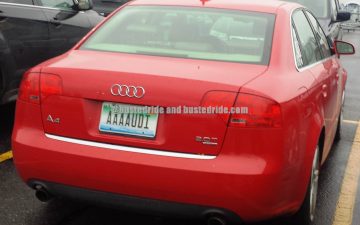 So just in case you couldn't tell by the bright red color, and vanity plate to boot, this person drives an AAAAUDI, you know with…Read more
So it is really a damn shame that we found this Eminem Fan only two miles south of the infamous 8 Mile Road. Go ahead…Read more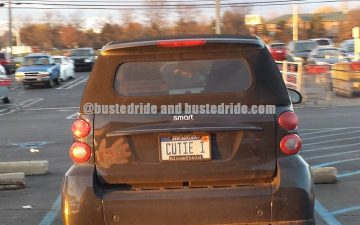 Lets be honest, you typically don't see Cuties driving Smart Cars. They usually look more like professors, or old men driving uncomfortable cars in the…Read more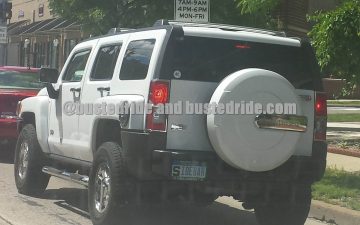 Michigan State University isn't really well known for studying law, but we are pretty sure you can get a legal degree there.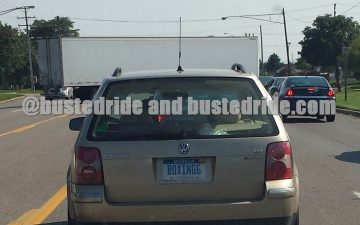 This is likely a reference to the engine design in this VW Passat having a Boxer 6 cylinder engine, which makes it kind of an…Read more
Now this is a vanity plate we can get behind, however it does seem risky since it is a reference to drinking some high quality…Read more
Not sure how a Toyota Prius relates to a giraffe, but there you have it, a vanity plate for a giraffe.
We know where this driver is going to be today, they will be at some church to hail Jesus Christ.