Author Archive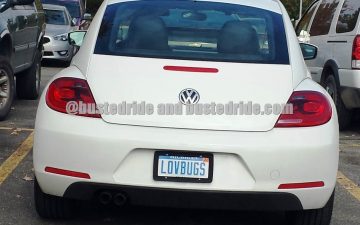 This is the cleanest vanity plate for a VW Beetle we've encountered in a while. LuvBugs, simple, and on a rare white beetle no less.
Nice to see that this driver has a Hum4Me.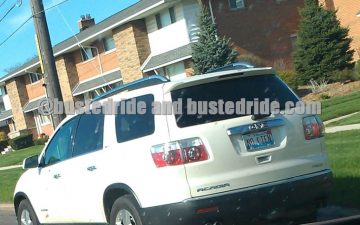 Well this driver has arrived, they really made it. Most likely this car doesn't have a loan on it congratulations for your humble brag at…Read more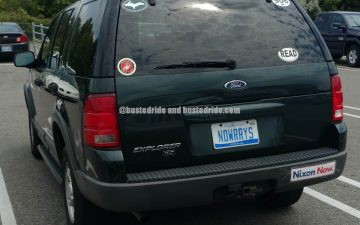 No Worries is a pretty good vanity plate. However what is confusing is the Nixon now sticker. Although if you didn't catch the UP sticker,…Read more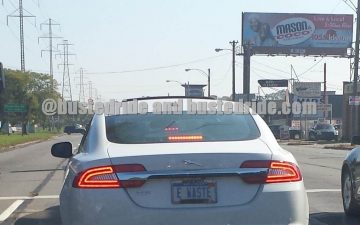 Well we assume that this guy can afford his Jaguar because of Electronic Waste. Apparently recycling does pay!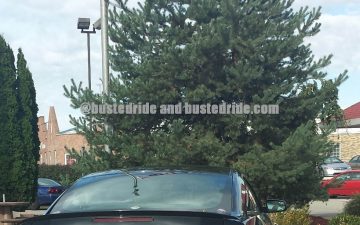 We spotted this on some Whirpool property, so buy American Appliances. Get some a new washer and dryer. Or an iron.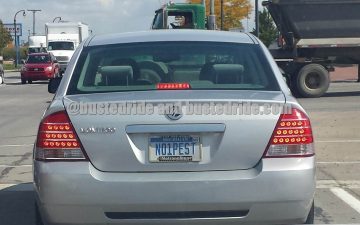 How great of a pest are you that you can actually drive around with the vanity plate to prove it? Obviously the Number 1 Pest!