Replace 2.4L GEMA engine Electronic Throttle Body
How to Replace your busted Fiat Chrysler, now Stellantis 2.4L GEMA engine Electronic Throttle Body
Does your Jeep Patriot, Compass, Dodge Caliber have jerky acceleration, or lightening bolt error code? Read our Electronic Throttle Body Replacement Help, and repair guide.
Global Engine Manufacturing Alliance (GEMA) 2.4L engine Electronic Throttle Body Repair guide.
This engine belongs in many vehicles including the 2007-2010 DaimlerChrysler era built Jeep Patriot, Jeep Compass, Dodge Caliber.
Electronic Throttle Body Replacement Help is basically the same for quite a few vehicles because as the name implies the Electronic Throttle Body is compatible with the following vehicles that have 1.8L, 2.0L, or 2.4L engines.
Chrysler 200 – 2007 – 2017
Dodge Avenger 2007 – 2014
Dodge Caliber 2007 – 2012
Dodge Journey 2009 – 2017
Jeep Compass 2007 – 2017
Jeep Patriot 2007 – 2017
The Manufacturer Part number is 4891735AD for the electronic throttle body.
Symptoms of a bad Throttle Body
If your vehicle is experiencing jerky acceleration that almost feels as if the transmission is slipping it could in fact be the electronic throttle body.  This is especially noticeable if you have a Constantly Variable Transmission which all Jeep Patriots and Compasses have from 2007-2015 as you typically never feel "shift shock". If you think you have this, your Throttle Body is having symptoms of failure.
Your dashboard may light up like ours below with the dreaded "lightening bolt":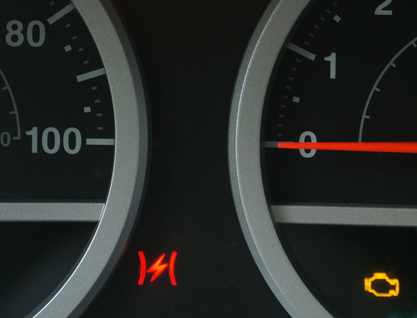 If your dashboard lights up in this fashion you vehicle will only operate in "Limp Mode" and won't go over about 10 MPH max.  If you happen to have a cheap CAN/BUS meter clearing any error codes will not be enough to make the car exit limp mode.
Our example Jeep Patriot died at about 72,000 Miles.
Cost
This is not a cheap repair by any stretch from a dealership.  It is however feasible to repair on your own if you are somewhat (or have someone who is) mechanically inclined to make the repair for you. A dealership will likely charge you about $250 for the Electronic Throttle Body, and another $400-500 or so to install it; totaling in the neighborhood of $600-800, not including a tow to the repair shop.
We've had one repaired in the dead of winter at a shop that specialized in quick turn arounds for $550 out the door.
If you have the time, and are mechanically gifted, or have some friends that could help you to buy the part on your own you will save a bundle. Even if you needed to get a Lyft, or Uber, or rent a cheap car for a few days you'll come out far ahead in the money savings department.
Do it yourself route
There are a couple of items you'll want to purchase. A Mopar Throttle body can be purchased from Amazon.com and I discovered the 12 month 12,000 warranty was worth purchasing a Mopar part.  You can take the purchased Mopar part to any dealer and they will hand you a new one if you have a receipt of the original purchase; should the part fail.
I actually received a dead on arrival unit from a dealer, so this Mopar warranty was helpful to use at another dealership.
Parts list for the repair:
You can luckily purchase this part for about $150-185 on Amazon.com.
Aftermarket
Doorman which is a pretty reputable aftermarket company that has been around for years offers an aftermarket electronic throttle body:
Shot in the dark but cost effective, and Prime Shipping.
Throttle Body O-ring – $3 we used Fel-Pro by Federal Mogul model # from O'Reilly Auto Parts. They happened to be the only place to stock this part locally in our area when we did this repair.
Recommended side job

A new PVC valve. Certainly this may not be needed but in our case it appeared that a lot of oil was being sucked into the Throttle Body. We purchased a new PVC valve and it appeared to solve the issue. NAPA happened to be the only place to stock this part locally in our area. It cost about $9 with a AAA discount.
Okay let's get dirty
You know the drill open the hood up.
We suggest that you will want to jack the vehicle up to get some extra room if you are doing this repair at home.
In the current example the Jeep Patriot 2007 vintage the throttle body is located in the front region on the driver side of the vehicle.
You'll need to remove the engine cover, air intake cover at a minimum to get access to the essential areas like so.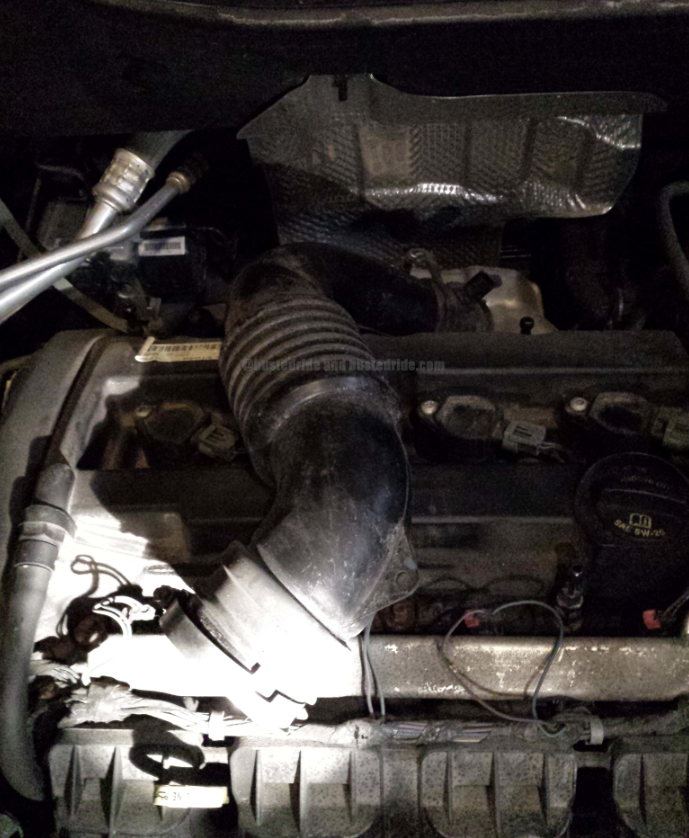 Next disconnect the vehicle battery since this does touch the electronic system.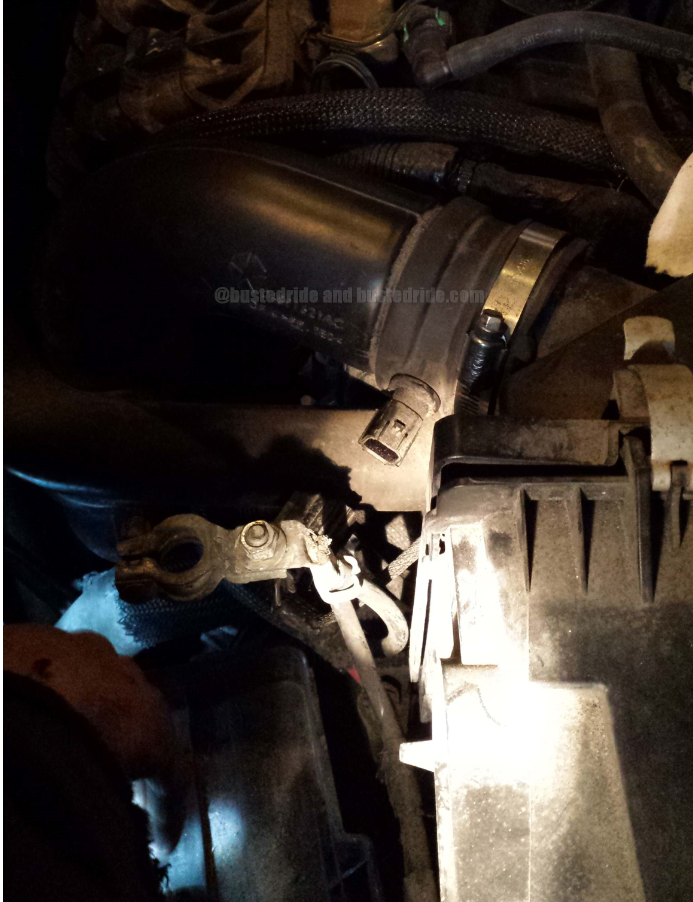 In the above image you can see the black plug for the electronic throttle body, you will need to unplug this.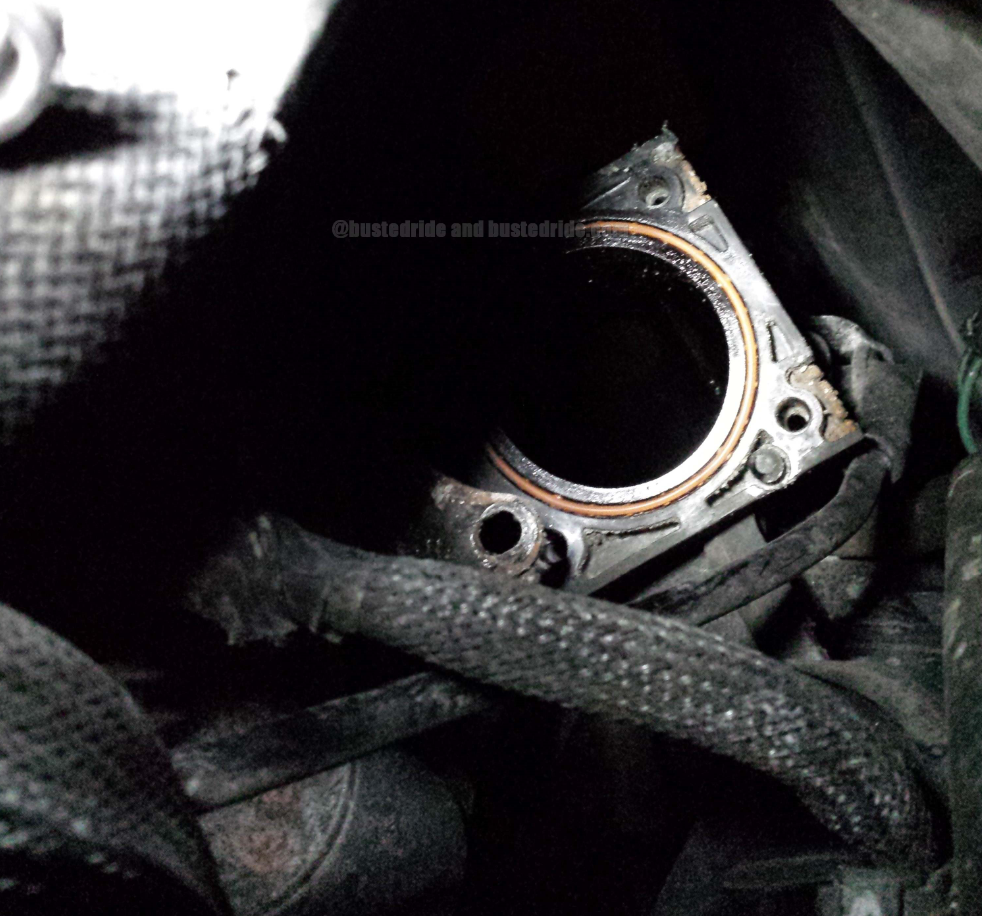 Housing that the electronic throttle body mounts up too is above, you'll want to wipe out any oil before you reinstall the new one. Below you can see the air flapper with it caked with oil.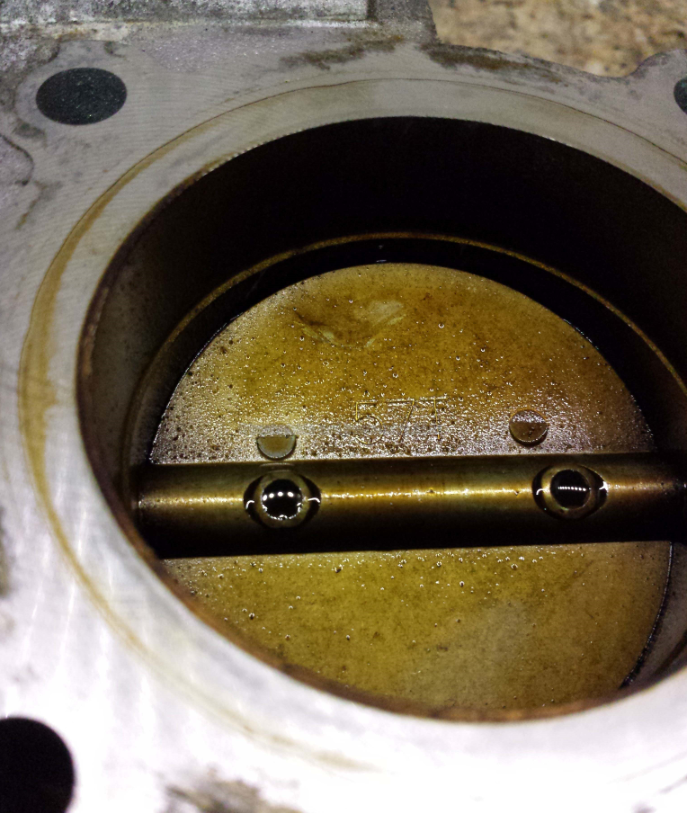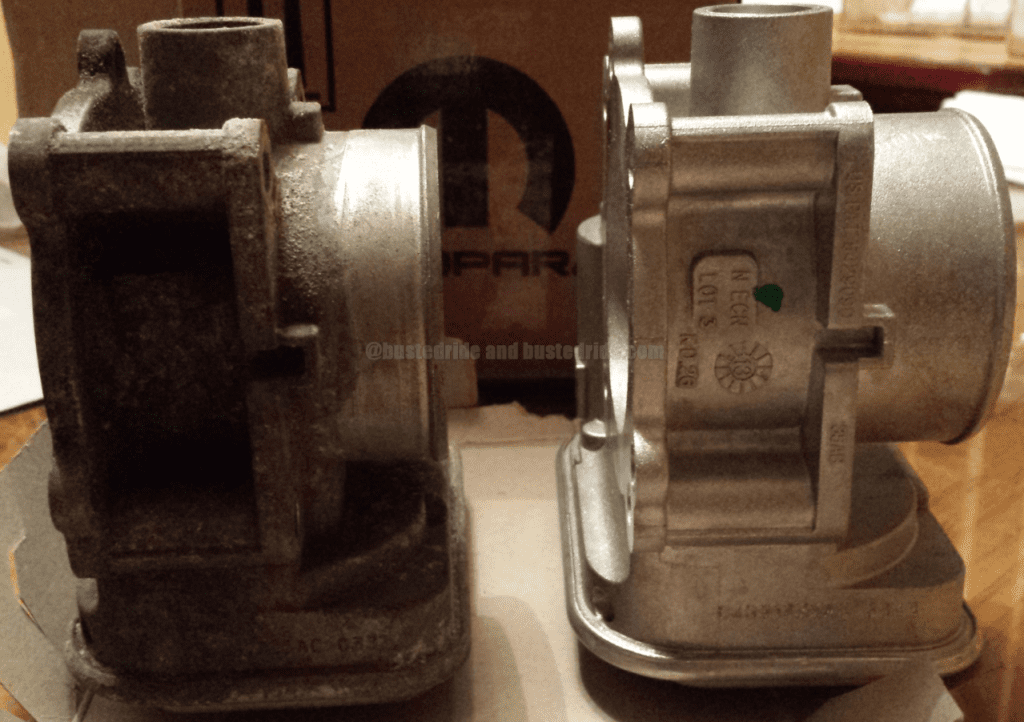 Above is an old vs. new shot of Mopar parts, they are dimensionally the same.
Video replacement with an Avenger, but very similar process as the Jeeps.

A less time consuming, but messier option is to remove temporarily the coolant line like this video:
After thoughts
The above statement is very true. It was a challenge to get the parts in any timely fashion to repair our vehicle. We saved money, a lot of money, but unless you have another vehicle to drive around or are able to use Lyft, Uber, or a taxi, or carpool while waiting for parts it isn't convenient. However since we originally went through this issue, these parts are more common at local repair shops.