HIGHLY unusual vanity license plate post
Personalized Dodge Caravan vanity license plate idea: HIGHLY
Today is our HIGHLY unusual vanity license plate post, one that the local news WXYZ captured as a result of an interview because of a neighborhood which was shot up by a bunch of hooligans. The victim of the random neighborhood shooting, now needs to pay to have their family mini van repaired. It's extremely lucky that the family, and no others in this Detroit neighborhood were inured or killed in this senseless act of violence.
It's extremely annoying at best, and extremely disheartening that since the 2020 pandemic shutdowns the sanity of drivers in Metro Detroit has gone out of the window.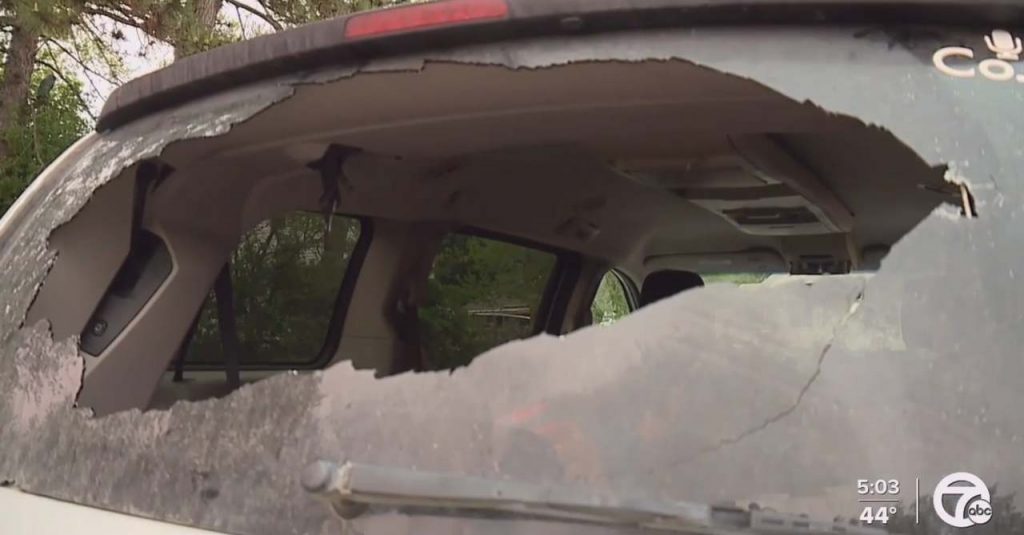 We've been tracking no less than 1 freeway shooting per month since 2020. In our Twitter thread.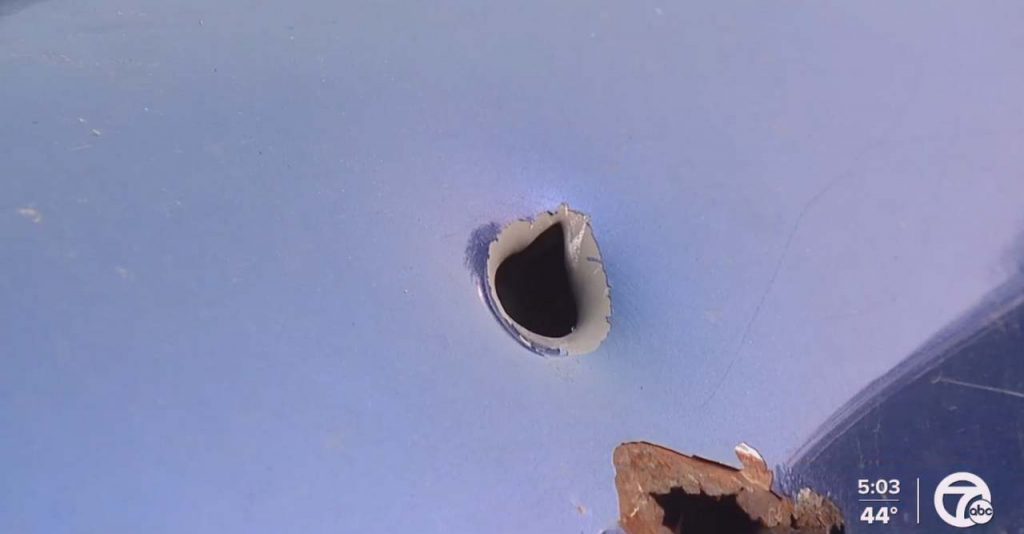 One day we'll create a proper expanded post on this topic when we have free time. Either way, Detroit and metro Detroit has a gun violence problem.
The streak continues, fresh shooting on Detroit freeways for 2023.

See our coverage from 2022 below.https://t.co/dcIIiRnjBW https://t.co/FlKdTrlwVf

— Busted Ride Daily Vanity Plate Ideas (@bustedride) January 11, 2023
Looking for more Dodge vanity plate ideas?
Look no further for the best Dodge vanity plate ideas here. Or if you got stuck in Dodge minivan we have tons of ideas for minivan vanity plates. Maybe you Dodged the minivan, but ended up in Journey needing vanity plate ideas? Maybe you got lucky and are a part of the Dodge brotherhood of muscle and need ideas for your Charger, or Challenger. Or maybe just a muscle car vanity plates or Hellcat vanity plate ideas?