Personalized Buick vanity license plate idea inspired by a name: ALOHA13
So we think that this is a reference to the Detroit Lions "aloha blue" and the number 13 would be for the player that may have had that number on their jersey.
Fun side note, Buick Encore drivers are some of the worst you might encounter on the roads, in parking lots and generally anywhere you might see vehicles.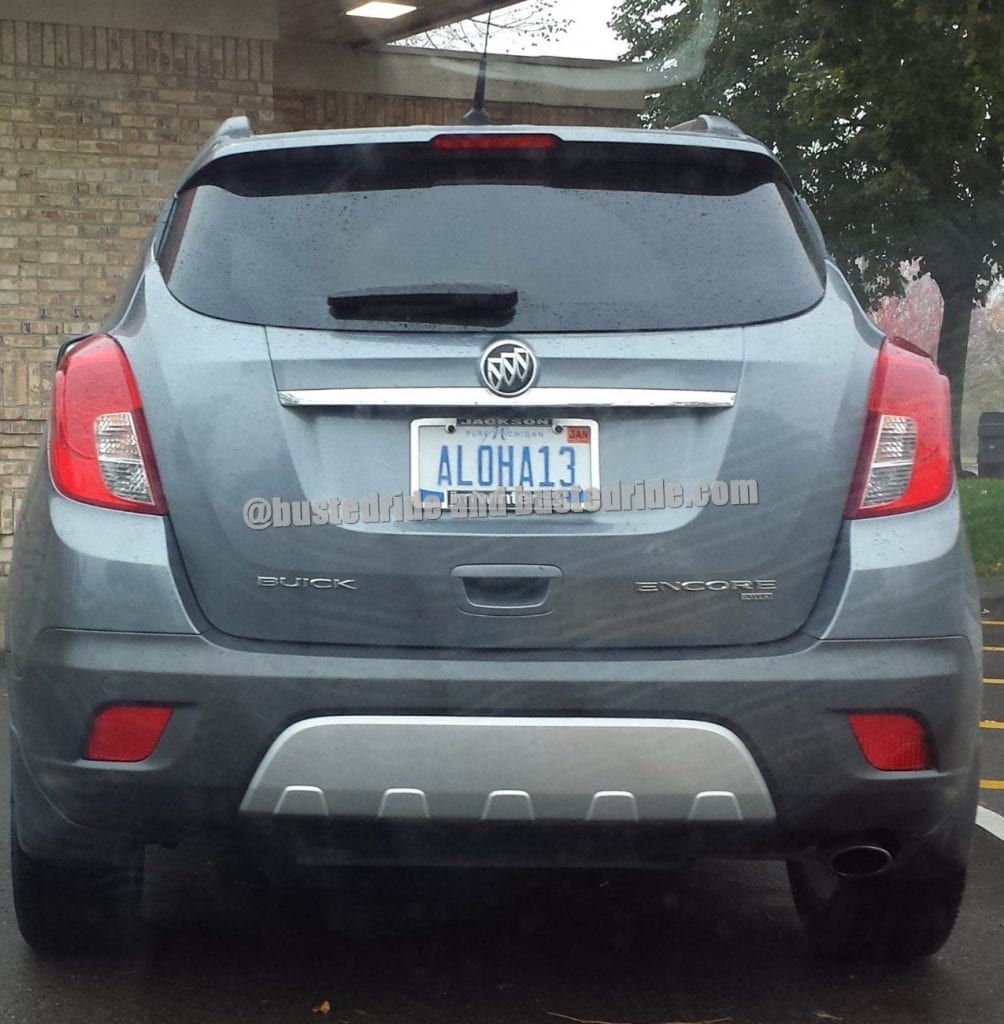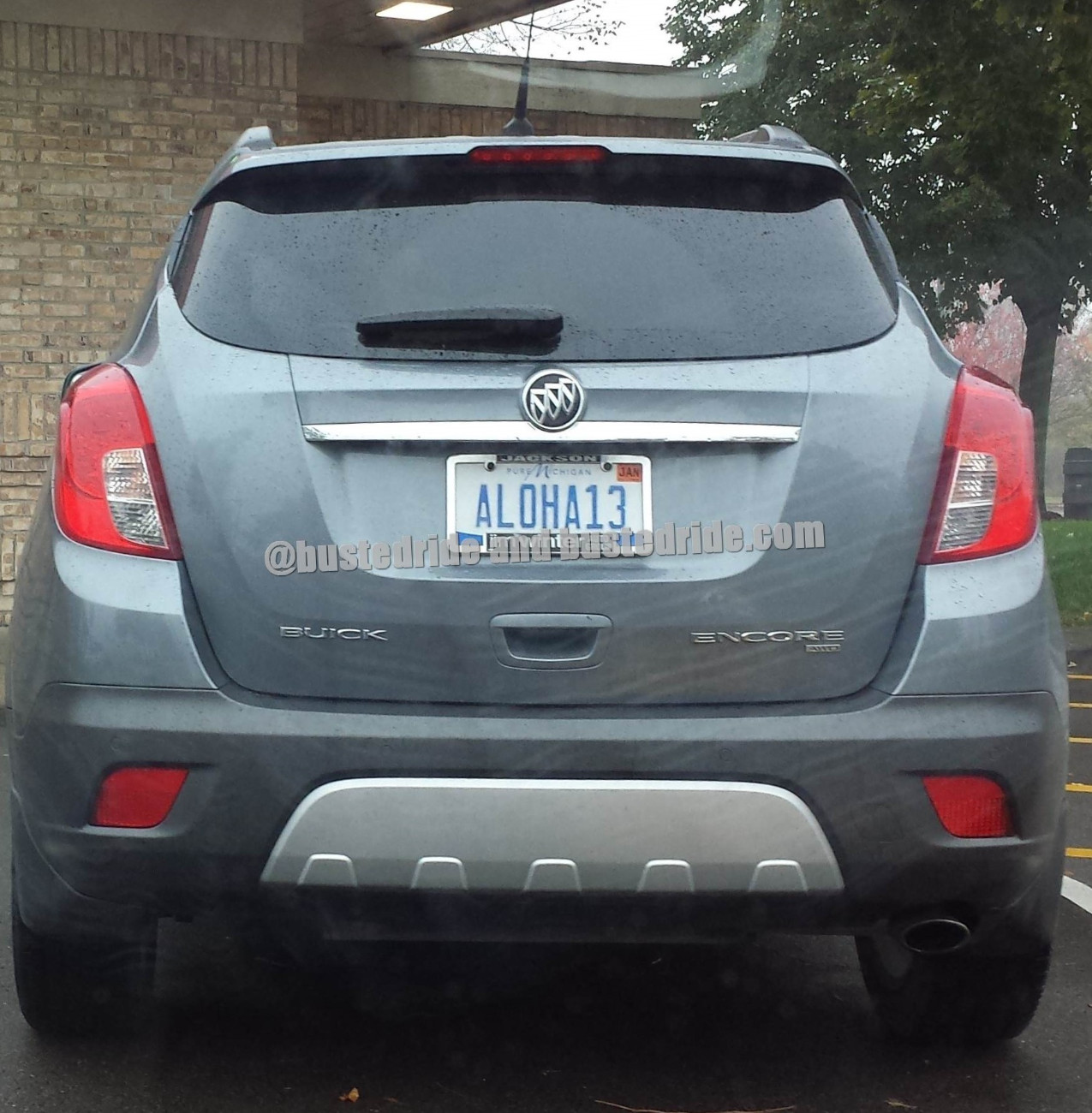 Looking for more Buick vanity license plate ideas?
Buick vanity license plates are not reserved for your grandpa and grandma, they are also for family handmedowns. That's right check out all of the personalized Buick vanity license plates we've found.