Personalized Jeep vanity license plate idea inspired by You Don't Even Know: UOENO
We actually do know. So the thing with today's vanity license plate we found on a Jeep Grand Cherokee (with custom wheels if you didn't catch it) is that UOENO is a completely incorrect abbreviation of "You Don't Even Know". We can agree we don't know why this mis-abrievation is a thing, but well it is a thing.
Additionally there is a song titled U.O.E.N.O so the vanity license plate could just be a nod to the song.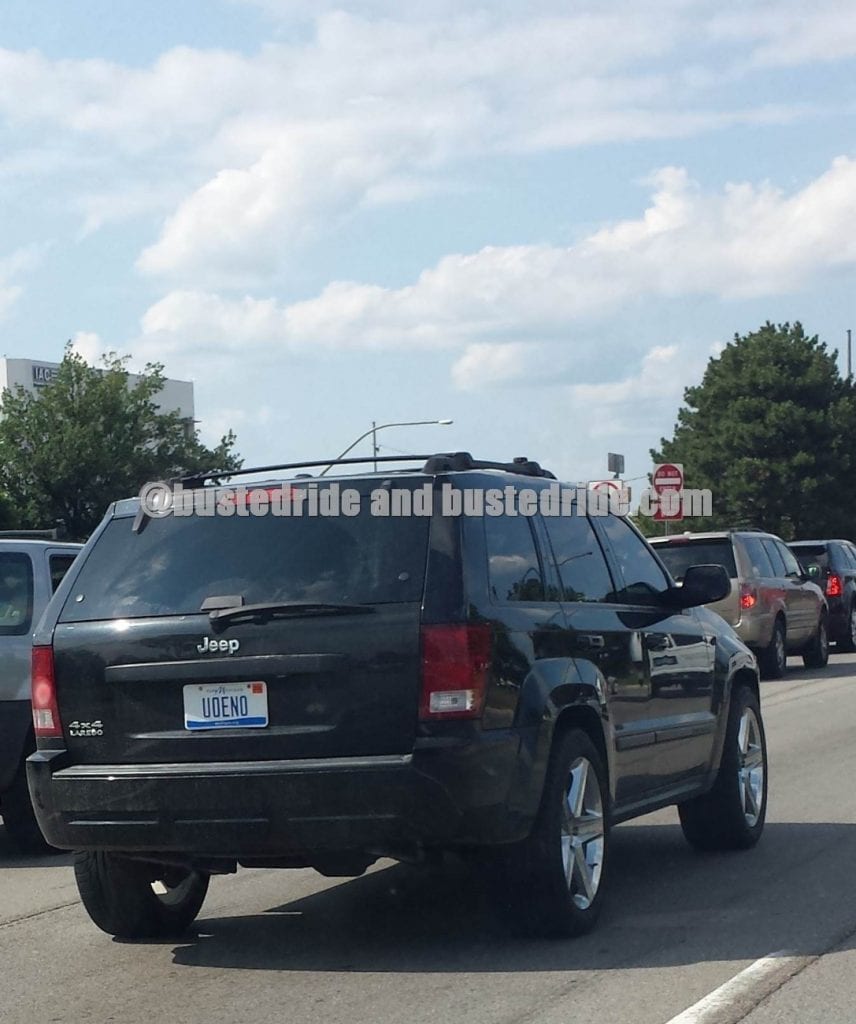 YouTube song link below.

Looking for more 4×4 or Jeep inspired vanity license plate ideas?
Get on board for the most prized Jeep accessory of them all the personalized vanity license plate; you've come to the right place.
More Jeep Wrangler vanity license plate ideas than you can crawl over on your favorite off road trail. We have found over 200 unique personalized Jeep vanity plates in the wild, so go on get moving, here are all of the Jeep vanity license plates to mine for clever ideas of your own, think Patriot, Compass, Cherokee and the classic Jeeps, or simply (exclusively) Jeep Wrangler, or Jeep Grand Cherokee vanity license plates.