Thanks to Elise for sending in today's vanity license plate, J Leon, loves showing off that they have a Dodge Durango with their name on the car.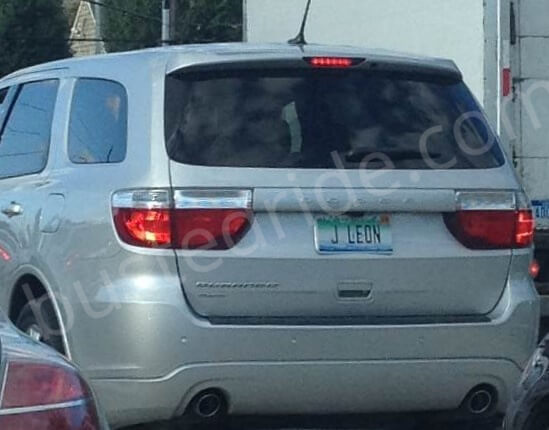 So you saw a great vanity plate, an epic busted ride? Maybe you want to show off your own personal vanity license plate, because well you are vain, well here are the rules.
Send us a high quality picture, the work must be your own.
Let us know how you'd like to be credited, we'll credit your name or alias, and link to your Facebook or Twitter, or other social networking profile if you wish.
Send any photo's you wish to share to [email protected].  Gmail has a 15 mb files size limit.
You may also Tweet them to us @bustedride
We can't promise when your photo will be posted.