Personalized Ford F-250 Superduty Truck vanity license plate idea inspired by budgeting: BURLING
The driver of this Ford F-250 pick up truck likes archery hunting of deer, and burling. What is burling you might ask? We discovered that it is the removal of burls from cloth. Burls are basically the lumps of wool that form. It could also be the large, rounded outgrowth on the trunk or branch of a tree.
Either way it is a perfect spelling, of an uncommon word.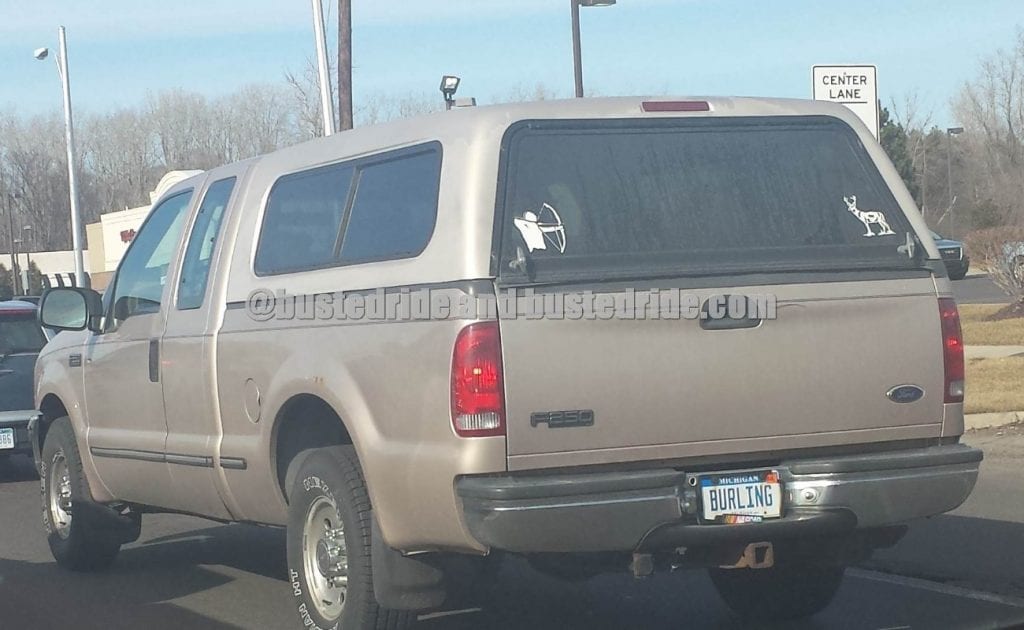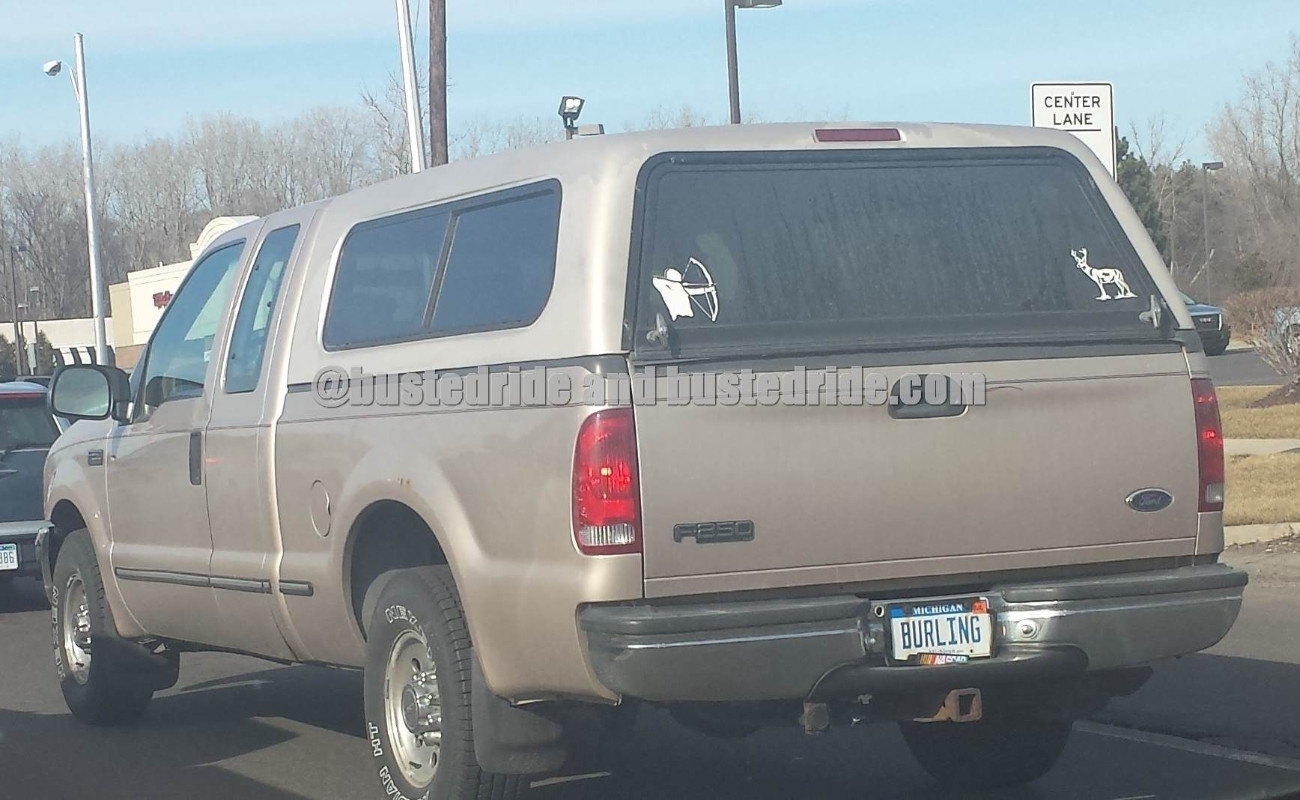 Looking for more Ford Super Duty Truck inspired vanity license plate ideas?
View all of our other personalized truck Vanity License Plates to get your very own ideas.  Or check out the top selling brand in America the blue oval Ford brand vanity plates for more vanity plate ideas for trucks, SUV's like Ford Explorer vanity plates, or the very popular Ford Escape vanity license plate ideas collection.