Personalized Ford F-150 Truck vanity license plate idea inspired by Detroit Tigers and a name: CHR1S
In 2018 Michigan's prior Governor Snyder signed a bill into law to allow for professional sports teams logos to appear on Michigan Vehicle License plates; the extra funds from these logo plates will be donated to each teams respective charitable foundations.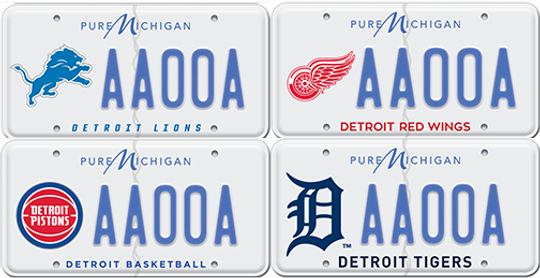 In April 2019 these new sports team license plates were officially released, and importantly the Detroit Tigers old English "D" is front and center, so we expect a lot of creativity for new D words and names that were previously taken, or not possible.
We found the first example of one of these Sport team vanity license plates with a Detroit Tigers old English D, and were somewhat surprised that while it was also a vanity license plate with a name, the creative use of the D was not taken. Instead they spelled out Chris with a 1 instead of an I, since we're certain some other "Chris" already beat this Chris to the punch on that vanity license plate.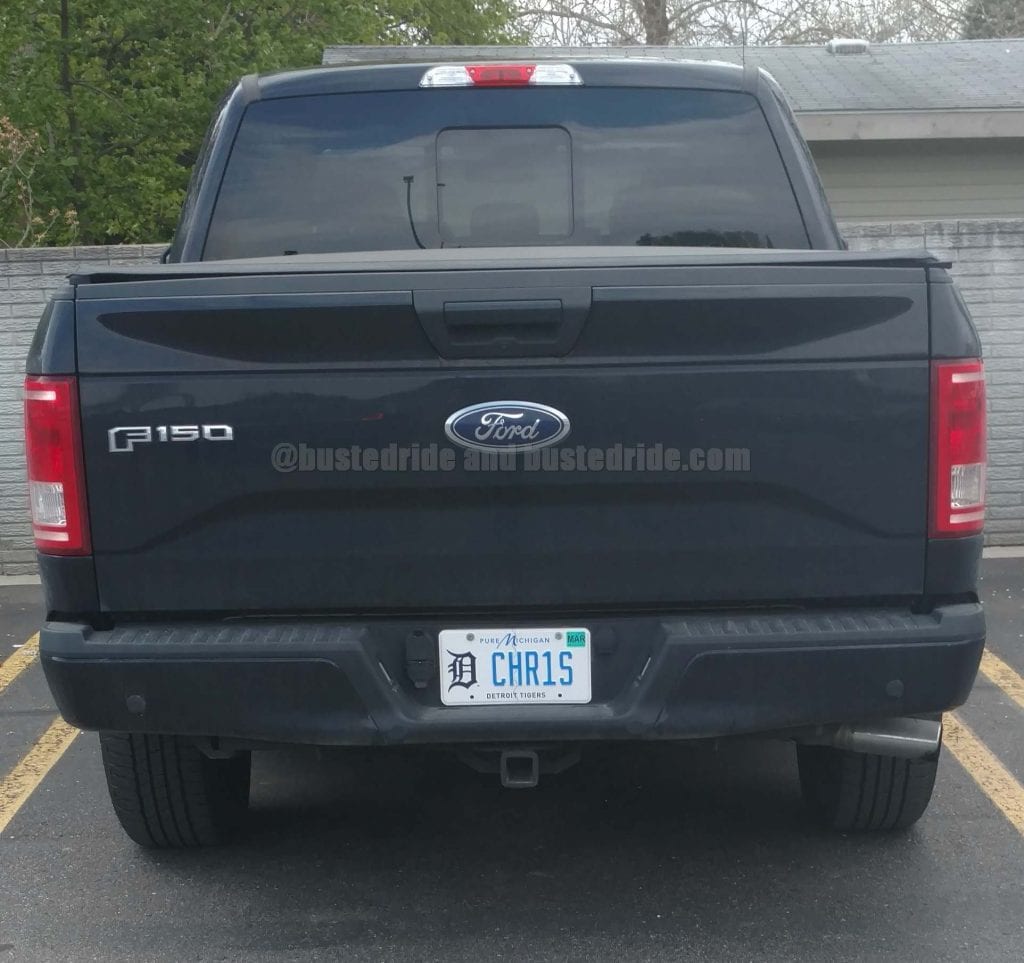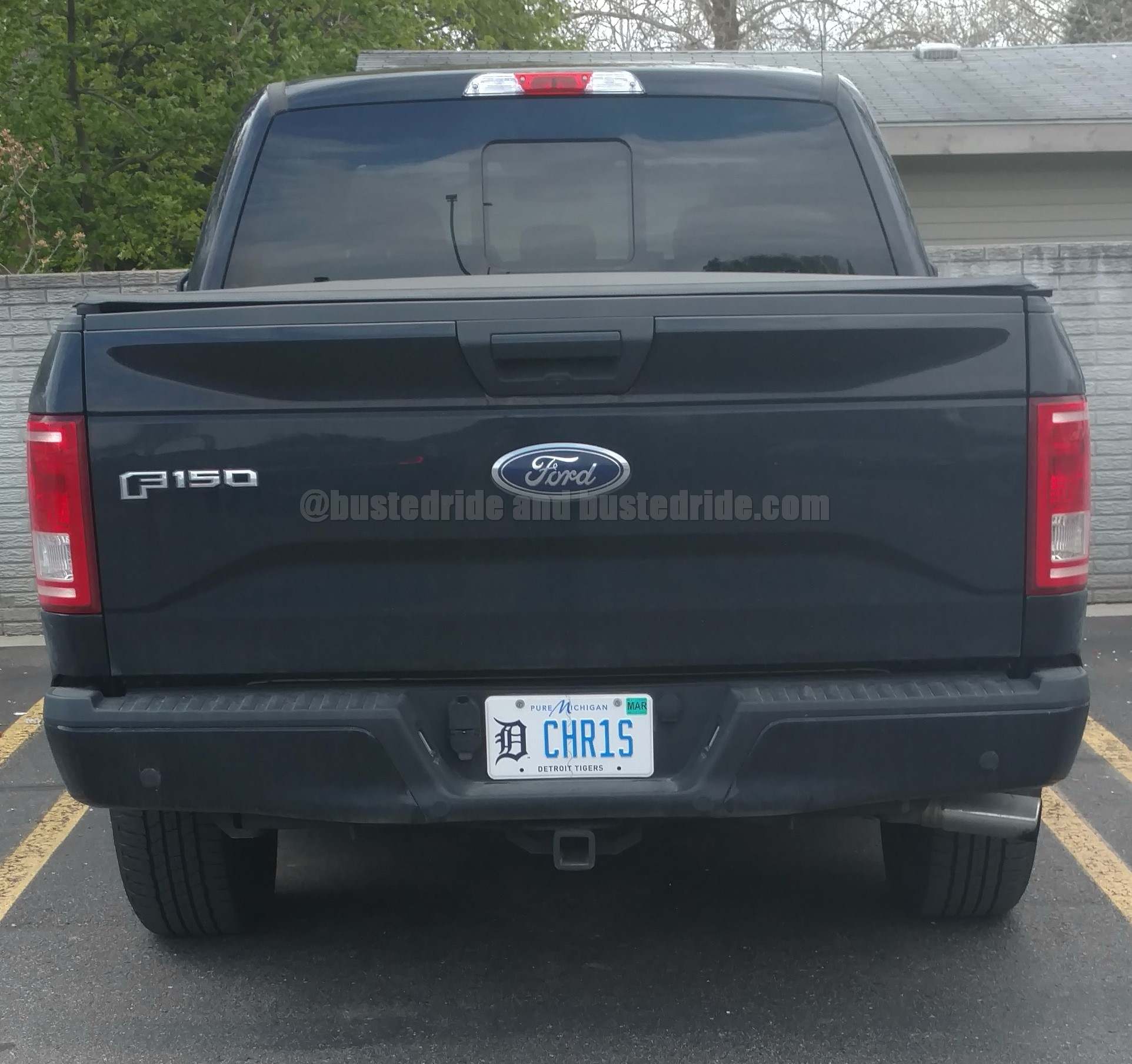 So stay tuned for more vanity license plates, and keep your eyes peeled here for our daily vanity license plate updates.
Looking for more Ford F-Series Truck inspired vanity license plate ideas?
Ford F-150 and more commonly the F-Series is the best selling vehicle for over 40 years it isn't surprising to have found tons of personalized F-150 vanity license plates. The F Series smaller brother is the Ford Ranger which while it had been killed off in America for a few years is back, check out Ranger vanity plate ideas here. Check out all of our other personalized truck Vanity License Plates to get your very own ideas.