Personalized Ford F-250 Superduty Truck vanity license plate idea inspired by Pantera: P4NTERA
There is a theme among pickup truck vanity plate owners and their music tastes. They are some fans of heavy metal. This driver prefers Pantera, our last musical vanity plate pickup truck was Megadeth.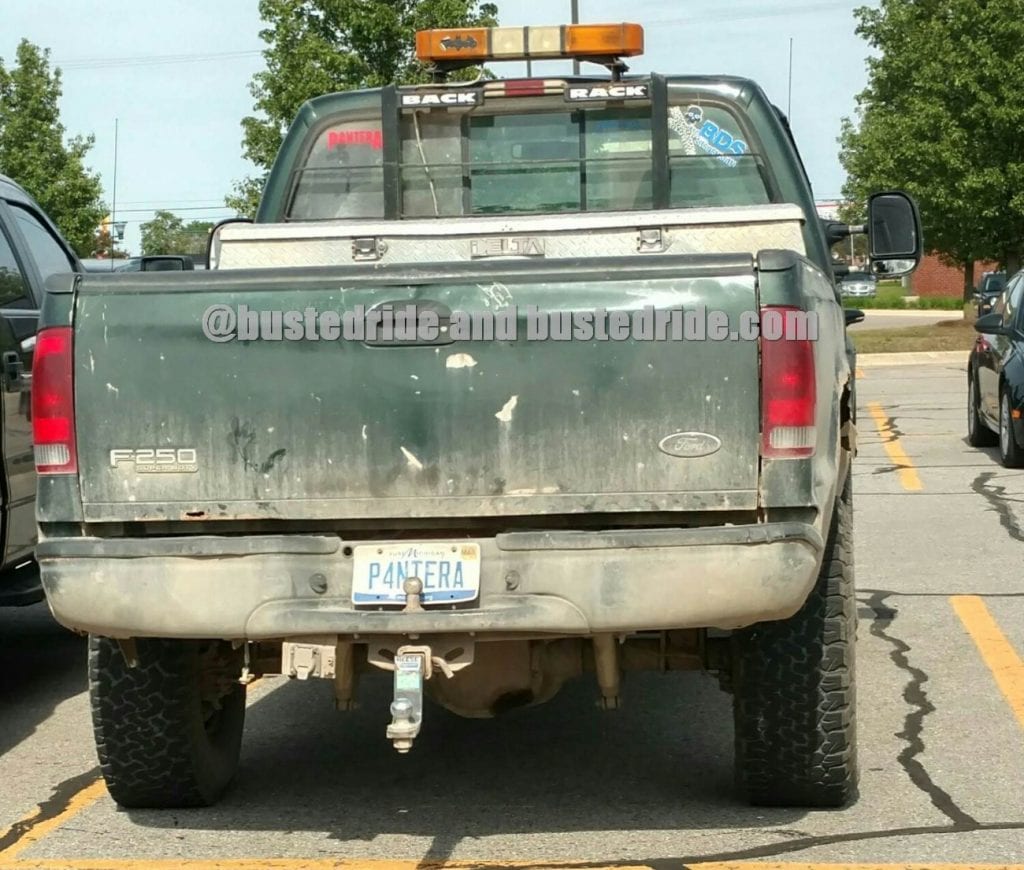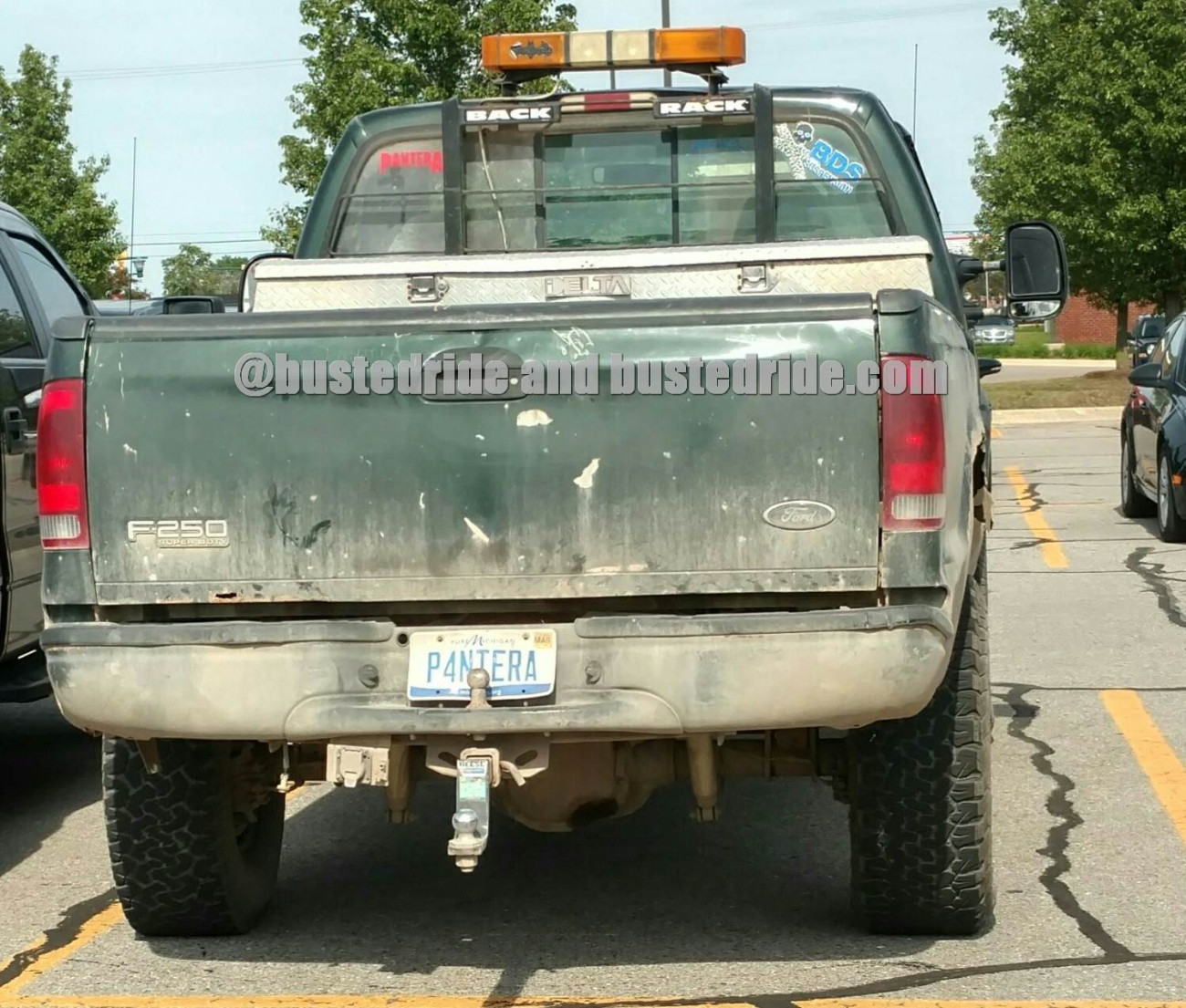 Go ahead and get that T-Shirt you always wanted, since this truck driver stole your vanity plate idea.
Or Listen to some of their hits.
Or try out Amazon unlimited music and listen to the whole Pantera discography.
Try Amazon Music Unlimited Free Trial
Looking for more Ford Super Duty Truck, and music inspired vanity license plate ideas?
Check out our other music related vanity license plate ideas here. View all of our other personalized truck Vanity License Plates to get your very own ideas.  Or check out the top selling brand in America the blue oval Ford brand vanity plates for more vanity plate ideas for trucks, SUV's like Ford Explorer vanity plates, or the very popular Ford Escape vanity license plate ideas collection.