GOP1984 Election flashback
We find ourselves here on election day in America, not a presidential year, but an important election (like all) nonetheless.
Not Anyone can agree these days on anything even remotely political. Back in 1984 it was much different in America all but one state Minnesota and the city of Washington D.C looked at the Grand Old Party in a way that America, hasn't looked at any election since.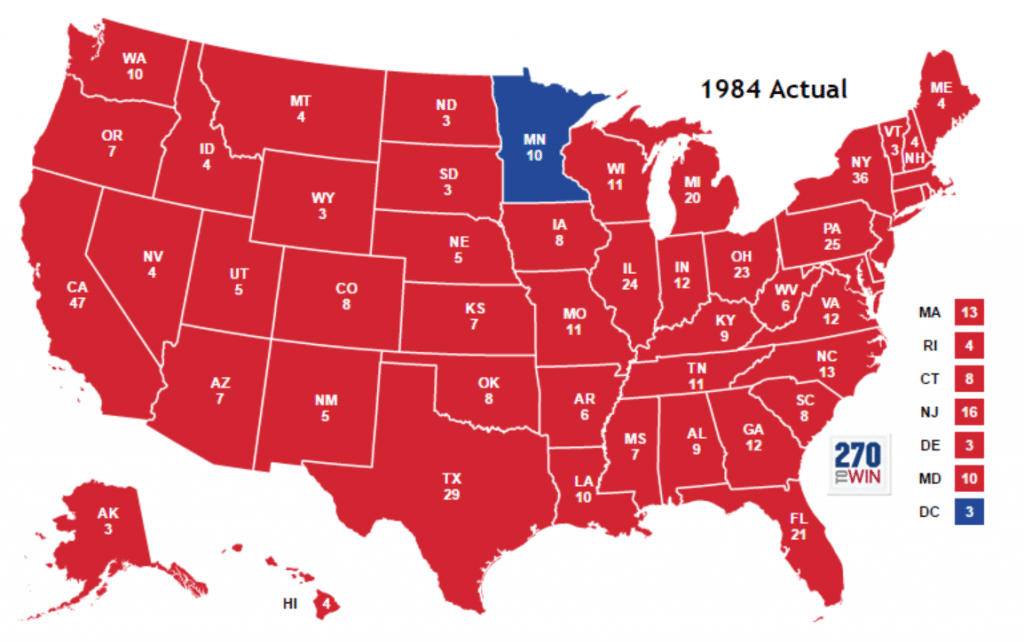 Now would we have guessed you'd find a driver with a vanity plate of this achievement? Well, no way.
Almost surprising that this isn't on a truck.