1996 – 1999 Ford Taurus Mirror Replacement
Generally a mirror replacement on a vehicle is very straight forward. Like our Grand Am example.
This Ford Taurus driver mirror replacement is not as easy, but still very doable. This original mirror says right in the glass that it is heated which will be important for finding a replacement as it will have more pins than a power only option.
Another note is that yes while the original mirrors had a painted finish to match the exterior of the Taurus, you have to spend more money to either get these painted, or call around to multiple scrap yards, salvage yards to hope that the have a used painted match that isn't beat up on a 20 year old vehicle. It's just more economical to buy a matched pair of new aftermarket mirrors, and black goes well with any contrasting paint that was offered on a Ford Taurus, or Mercury Sable.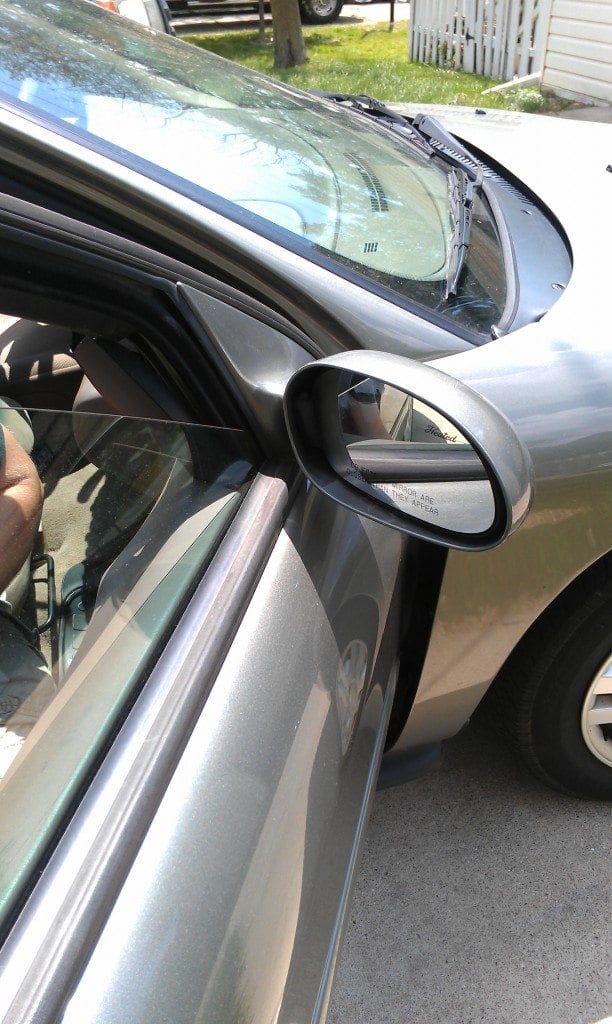 You will actually be required to take off the interior door panel to get access to the bolts that hold the mirror on.
Start by taking the speaker cover off: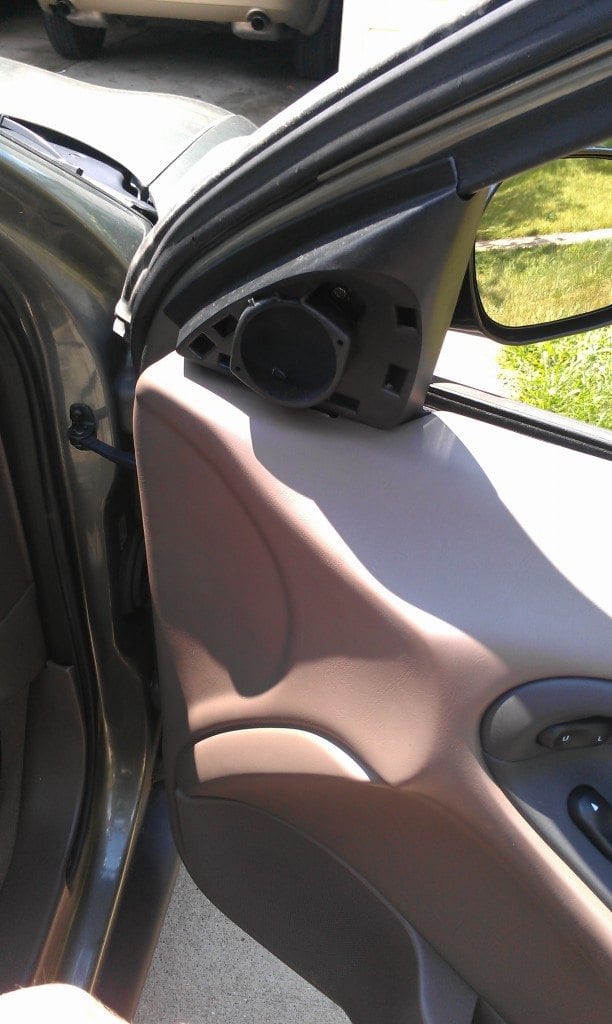 You can see it is loose now, it will come completely off.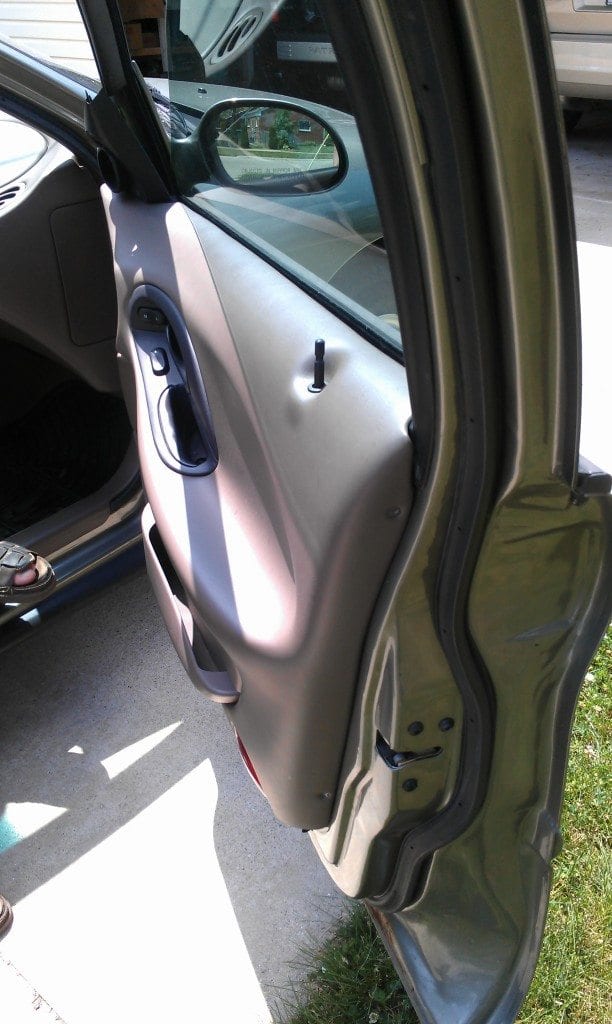 Don't forget to unscrew the door lock topper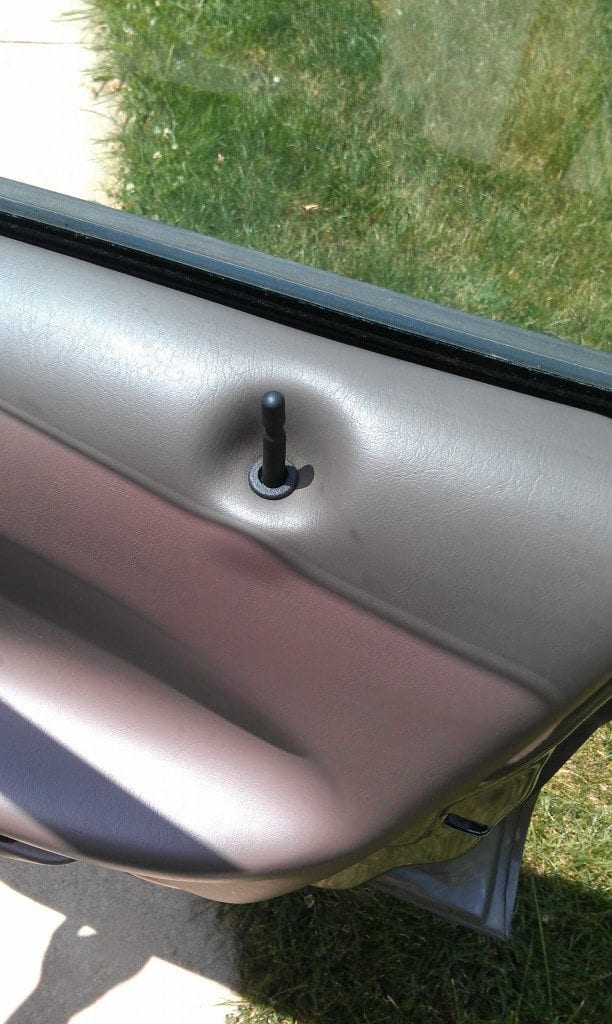 Or the screw in the door handle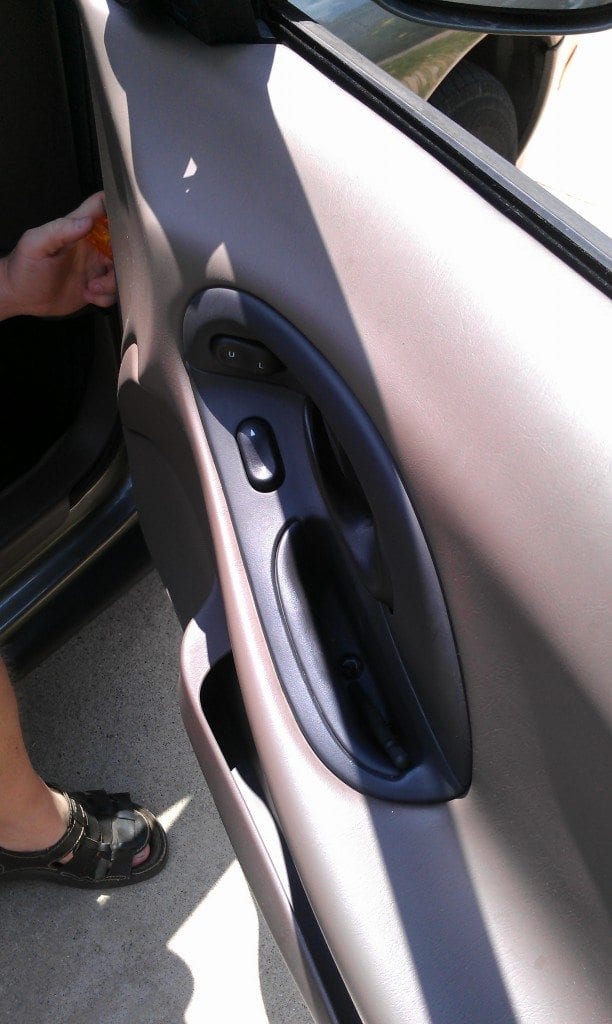 When the screws are all taken out you can start to pull the trim panel away from the door. If you've never done something like this before, it will probably feel like you are going to break the panel, but it will be fine if you are firm pulling as straight back as possible, just don't man handle it.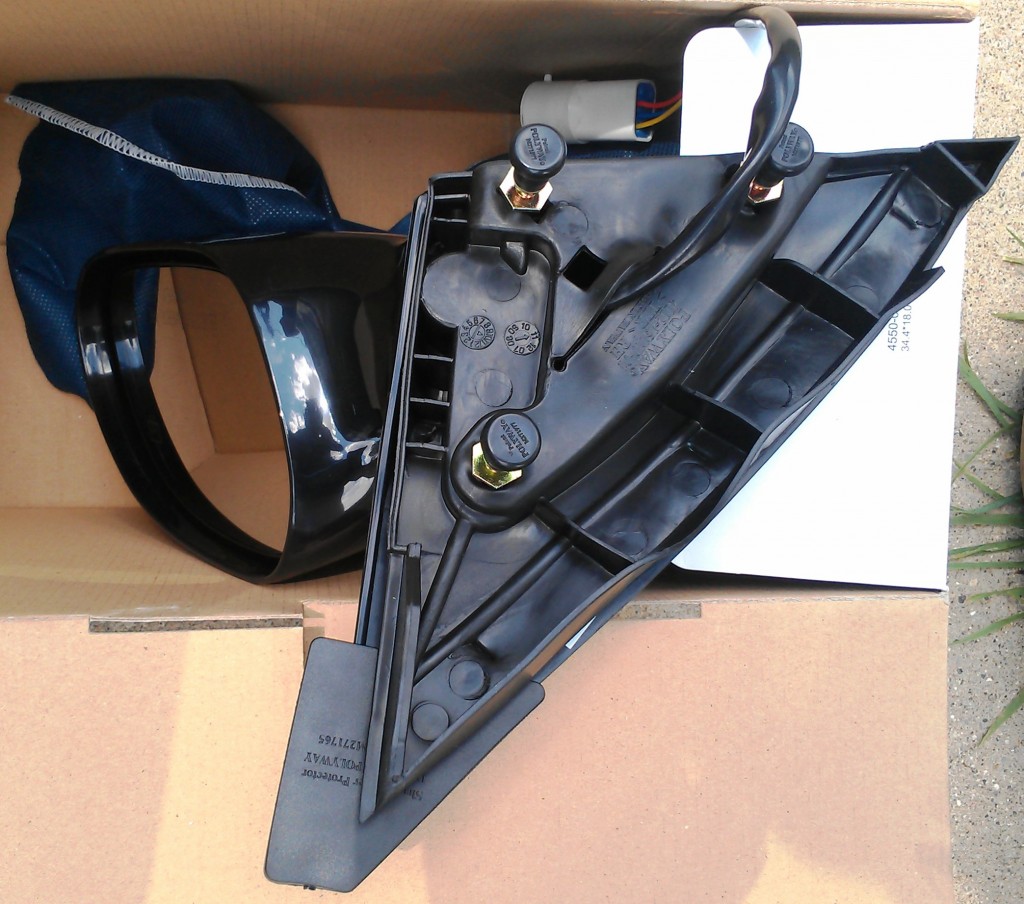 Unbox your fancy new mirror and install it it's only three bolts.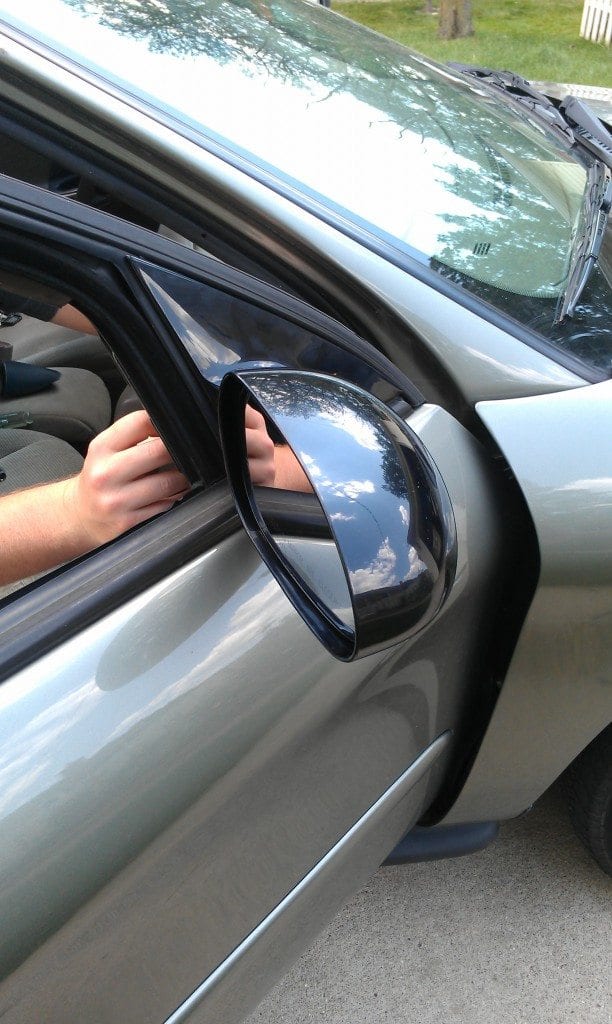 You'll need a quarter inch socket and a 7/16ths to get this job done.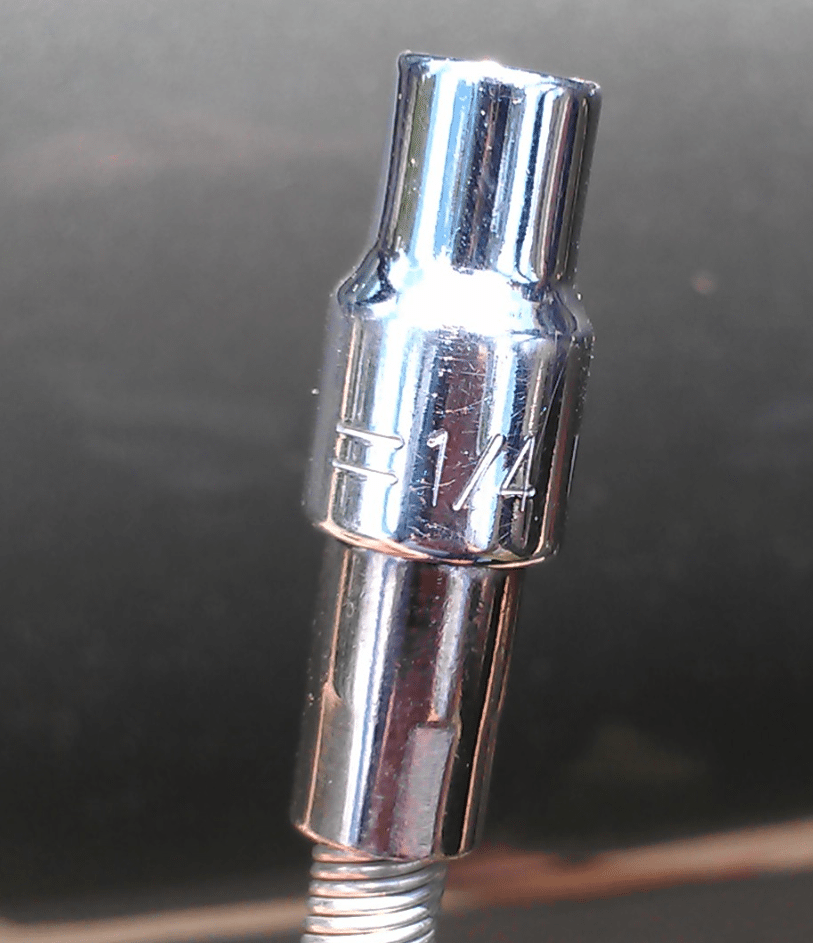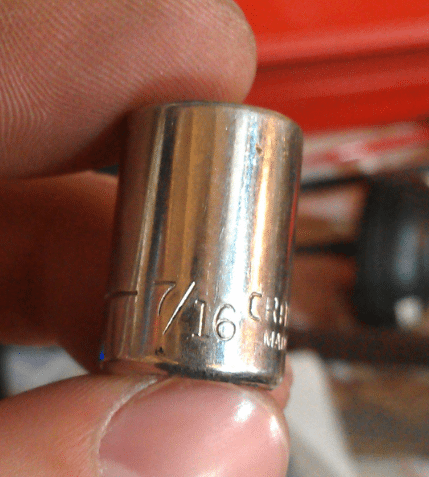 If you don't have a set, we recommend this small Craftsman tool set, it's easily stashed away in your truck for emergencies.
We replaced the mirrors on this car with some brand new aftermarket mirrors because the green color of this car was very hard to match with used mirrors.  It was also pretty affordable and the matched set can be found probably between $50-100 if you shop it pretty hard, but you'll have brand new working mirrors!
Or buy some from Amazon below and support the authors:
Smooth black Drivers Side and Passenger side mirror kit.
Heated smooth black drivers side and passenger side mirror kit.