1999 – 2003 Pontiac Grand Am Mirror Replacement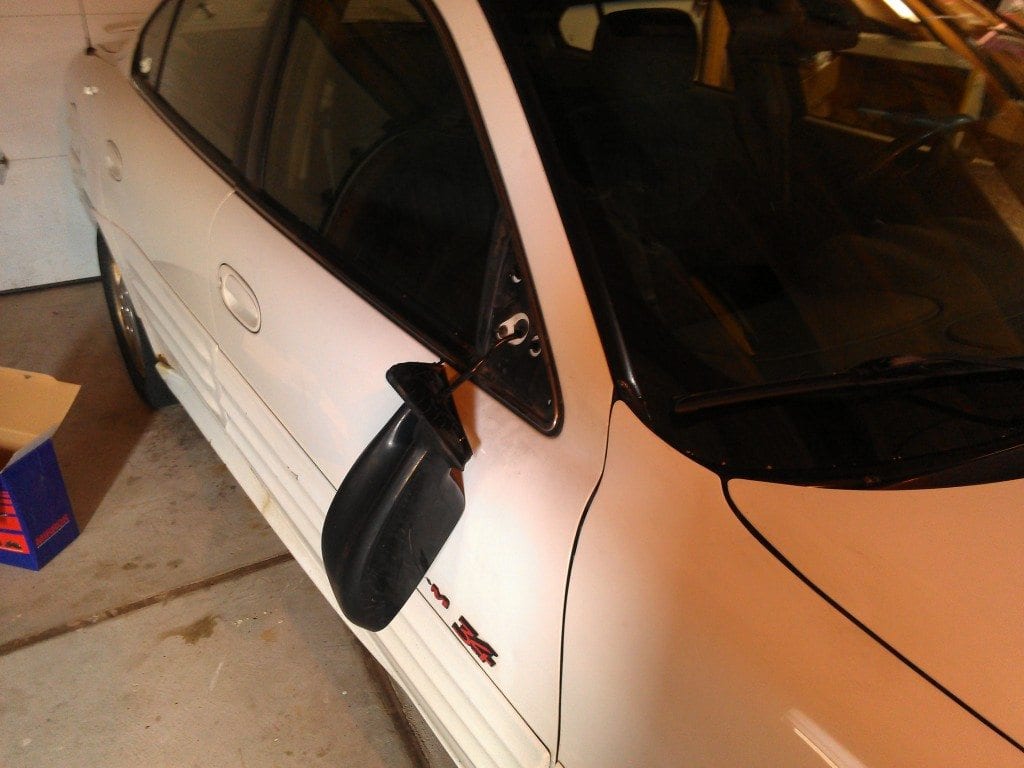 Replacing a driver mirror is a relatively simple repair that can be performed by anyone with a couple of tools and some patience.
A common repair on Grand Am's are replacement of the driver mirrors as they are not foldable mirrors.  They often just snap off the car if drivers are not careful.
The mirror below is actually broken and only held in place by a urethane caulk that had held up for a couple of years, it was starting to fail.
After you open the door and remove the tweeter cover on the door panel you can unscrew the mirror backing.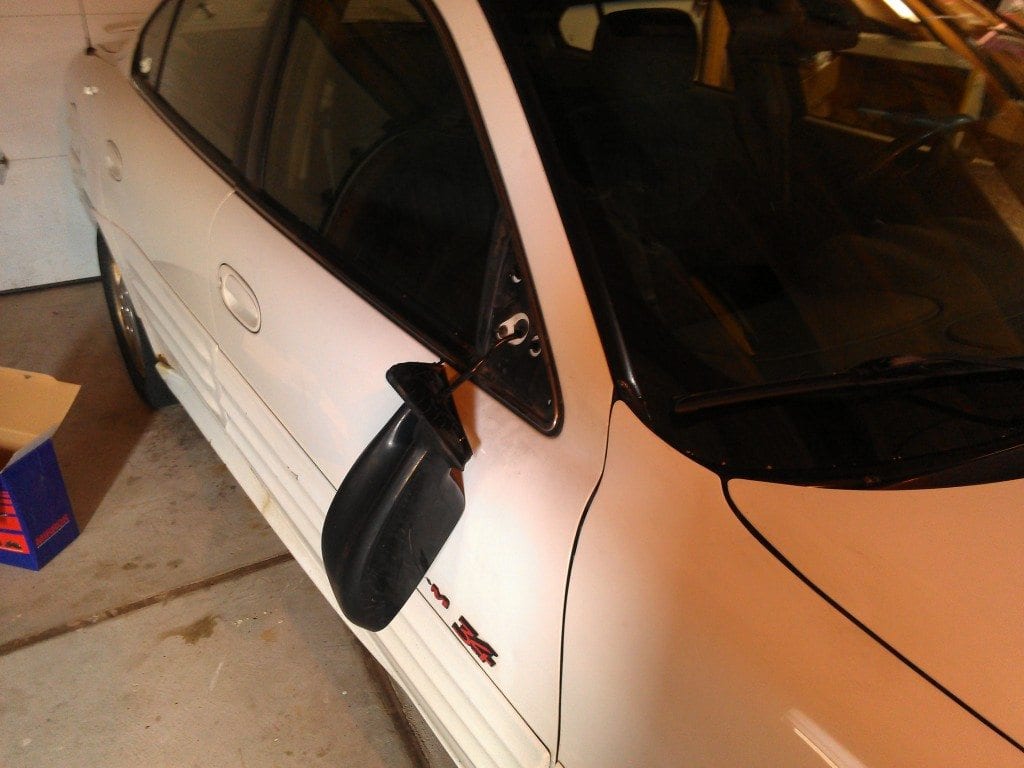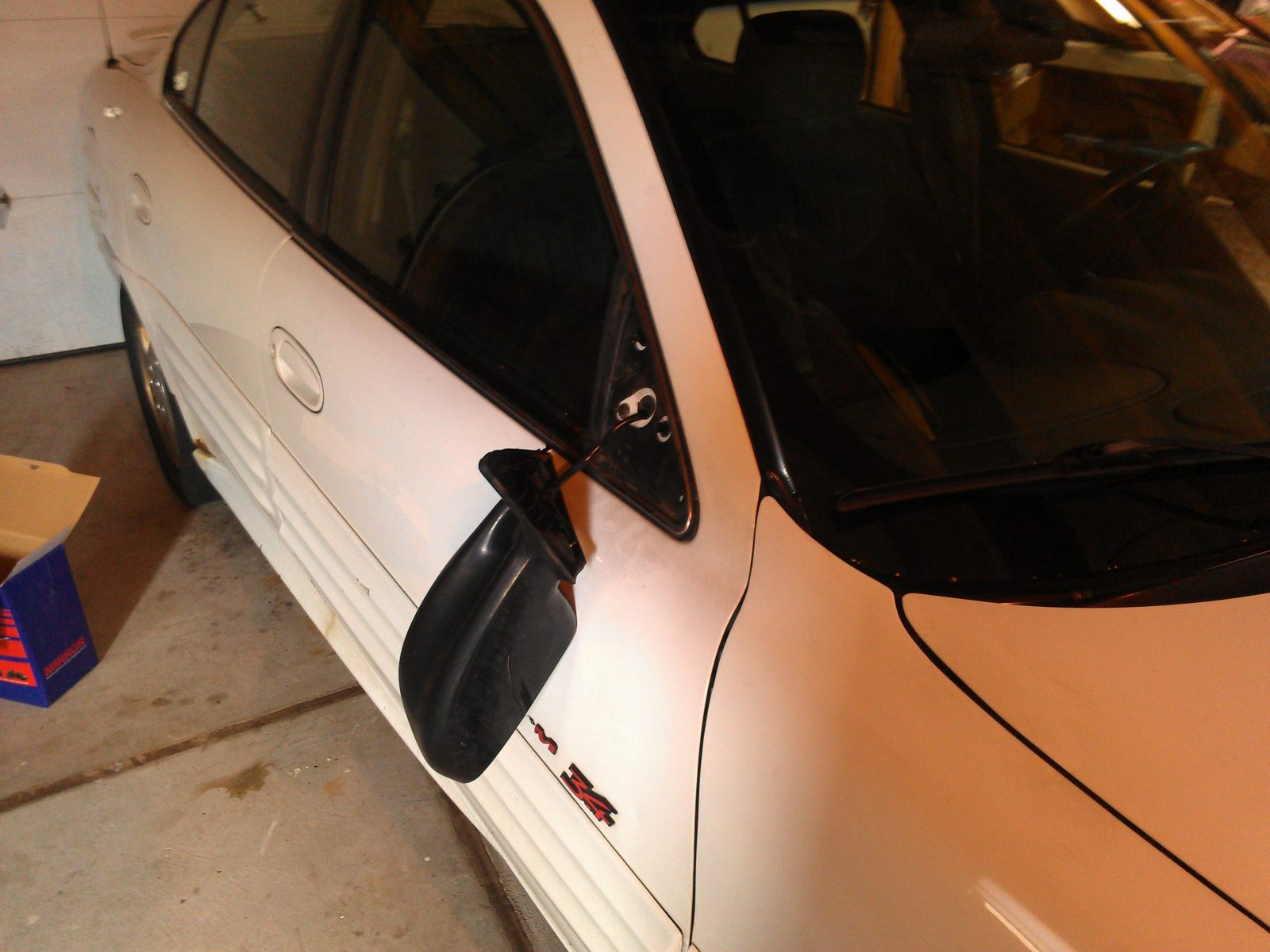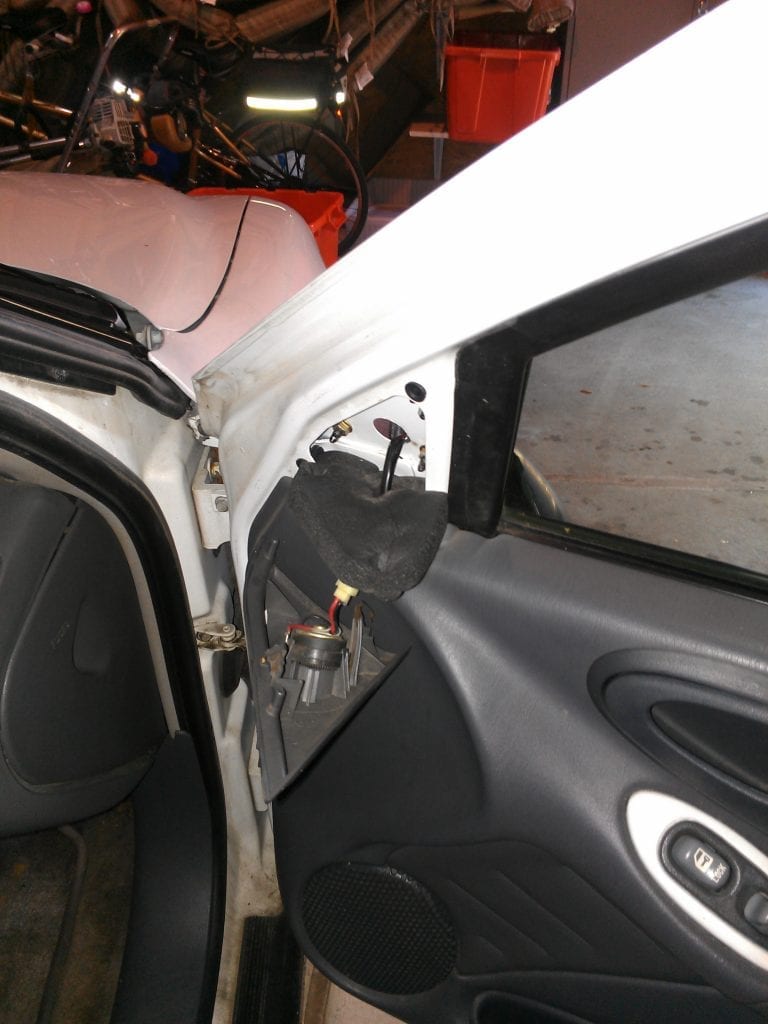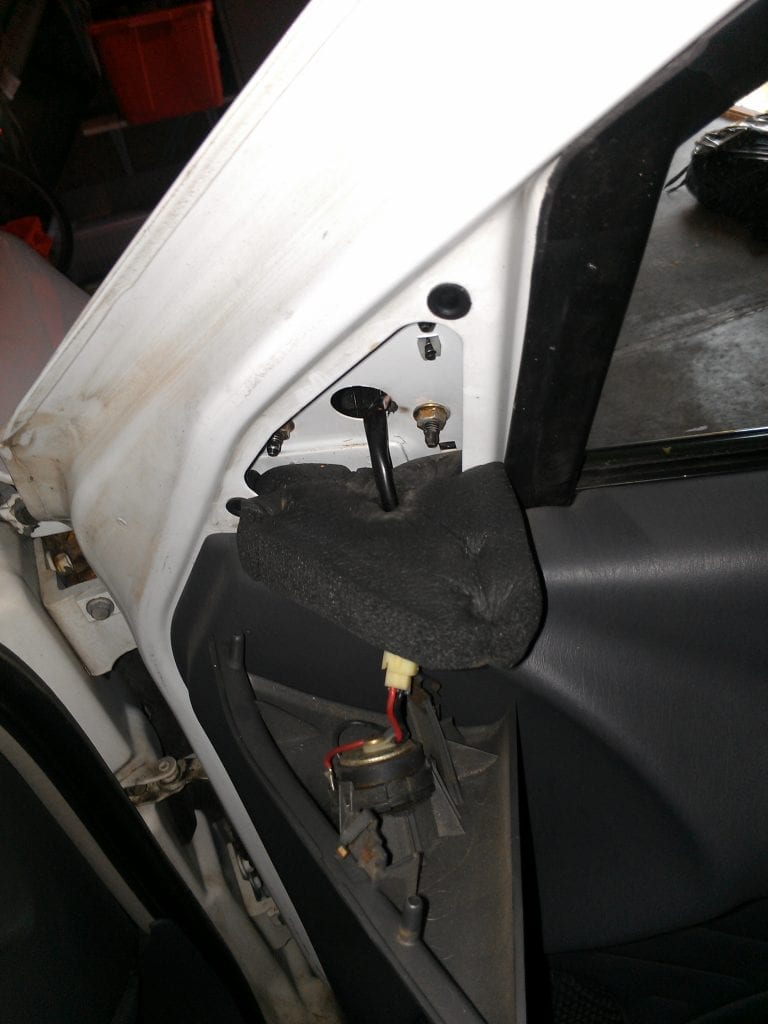 There are only three nuts and bolts that hold the mirror in place.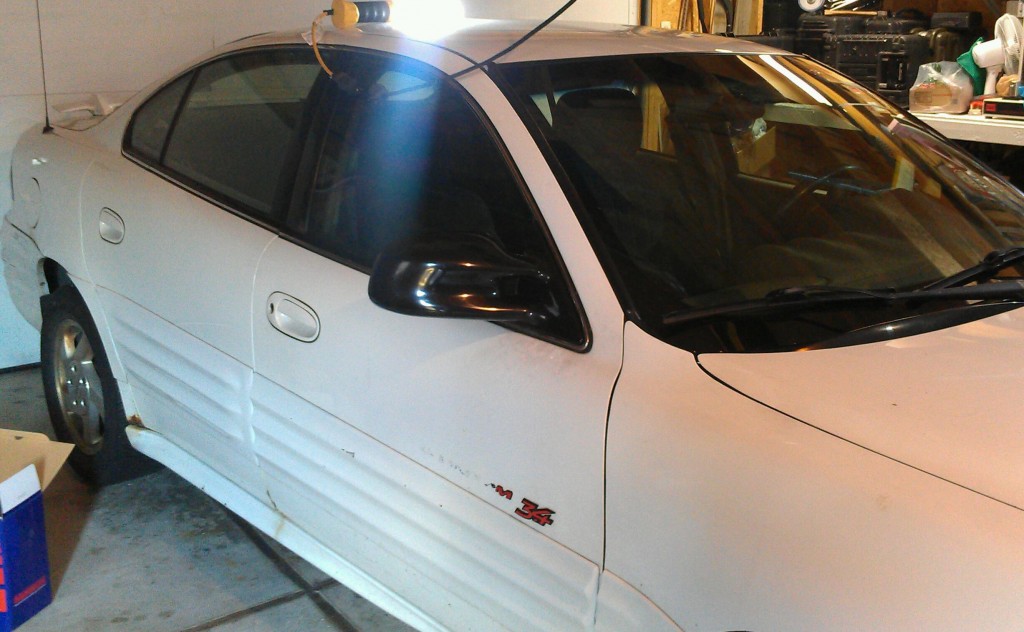 The repair was pretty easy to accomplish for even a beginner and took about 15 minutes to completely replace because of the caulk removal.  It would have been quicker if it just snapped off.
You can buy a replacement aftermarket power mirror like the one above from Amazon. Drivers side is sold separate from the passenger side mirror replacement.
Passenger side.
Buy yourself a set of wrenches as well, while you are at it. If you don't have a set, we recommend this small Craftsman tool set, it's easily stashed away in your truck for emergencies.