Mercedes-Benz ML 320 Rear Tail light
Mercedes-Benz ML 320 Rear Tail light
Overall this isn't the most beat to crap busted ride we've seen around Detroit.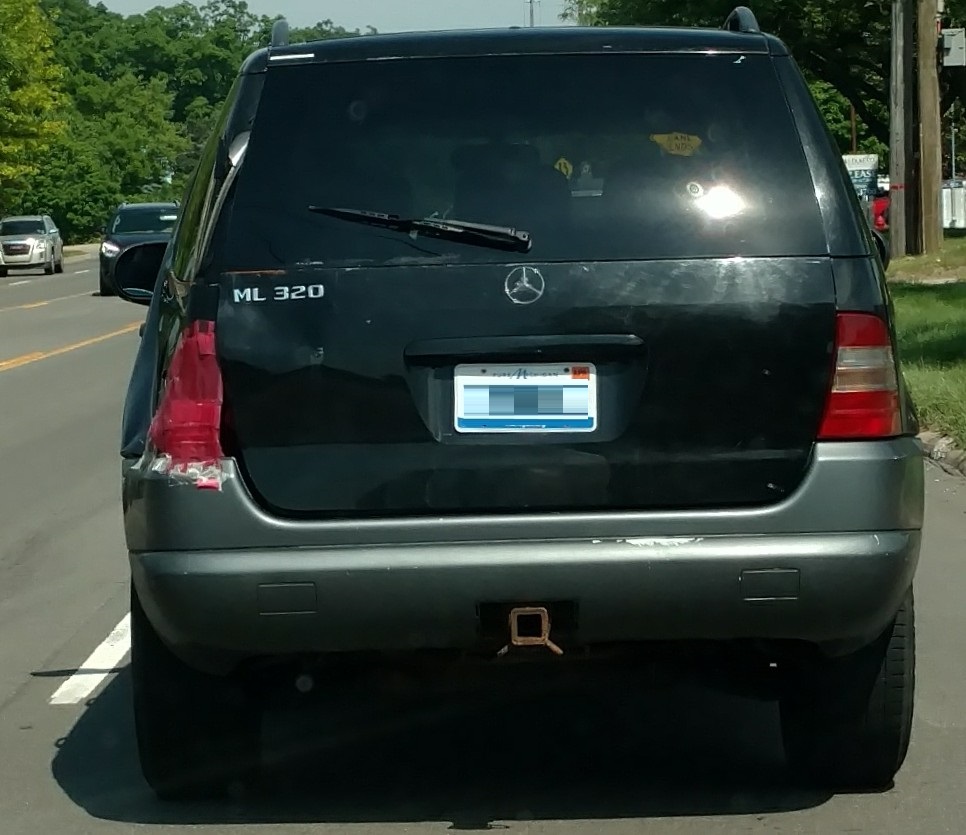 In fact we really think even a person at home could get a new aftermarket tail light in this with relatively little effort, and the Benz would be rolling around looking just a little less busted, and a little bit more proud. No need to call the insurance agent for a claim, and the police will not look nearly as hard at your vehicle.
The cheapest way out, which this driver did, was use some tape.
If you amber is broken you can also buy the 3M amber tape for repairs.
The Original specified equipment replacement would be this Hella tail lamp assembly.
However the right way to repair something like this is to buy a matching pair of replacements.
As an Amazon Associate I earn from qualifying purchases.