Personalized Chrysler Caravan vanity license plate idea inspired by the military service: KOREAMP
Probably one of America's least talked about war's in school is that of Korean War. The driver of this family hauler was likely a Korea Veteran Military Police officer.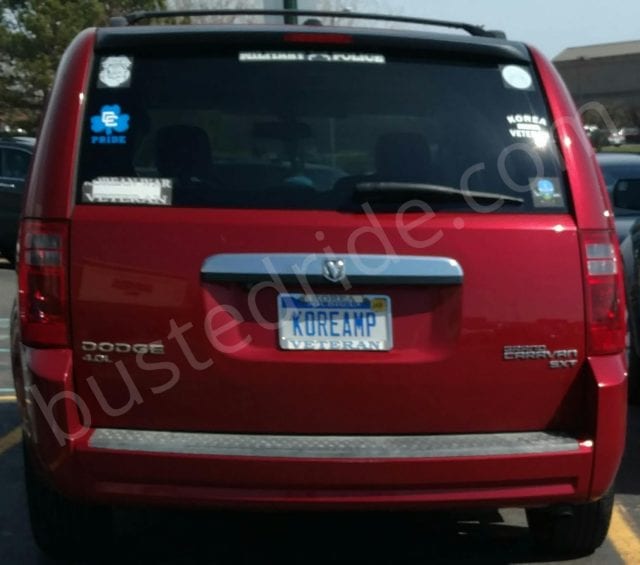 Looking for more Military service inspired vanity license plate ideas?
We know that there are tons of military veterans and military families out there, and many of the love a good personalized vanity license plate idea. Maybe it is a war, maybe it is a military acronym that slipped by the censors, maybe it is just the pride of service. We have found a lot check out our military personalized vanity plates here.