Happy Birthday to America
We all celebrate America's birthday usually by having some grilled meals, and watery beer by brands since taken over by non-American controlled business interests. This Chevrolet Truck driver celebrates America by flying two flags off the back of their truck, miles per gallon be damned.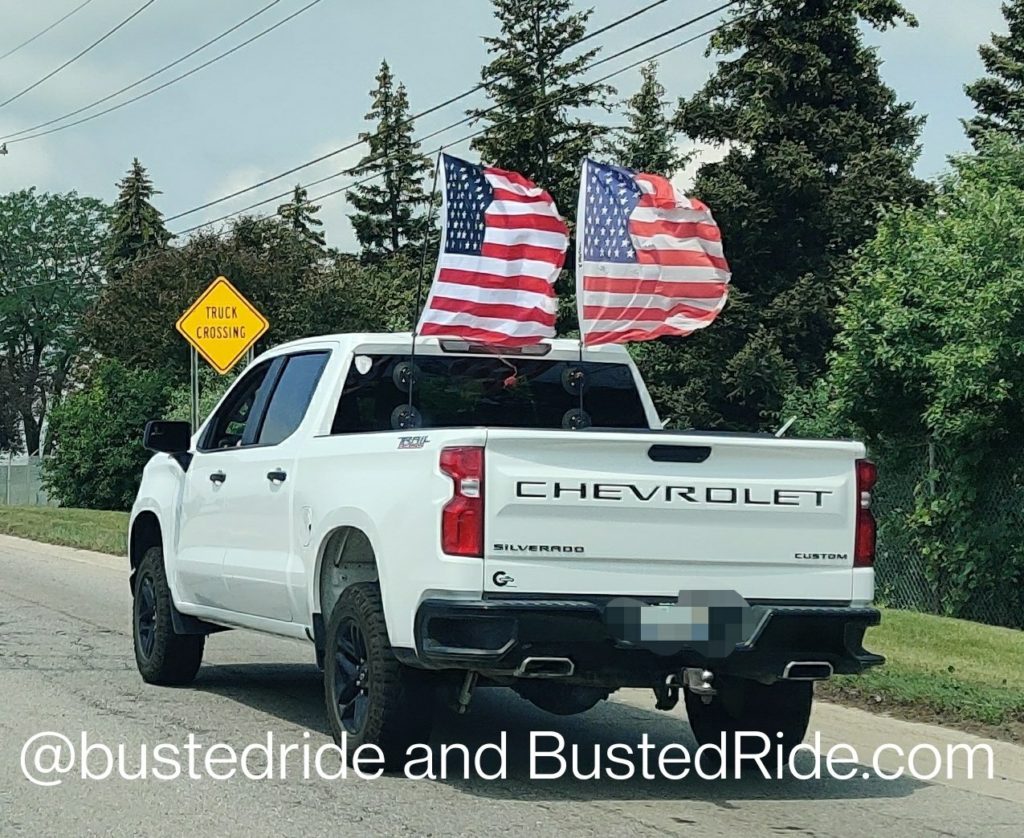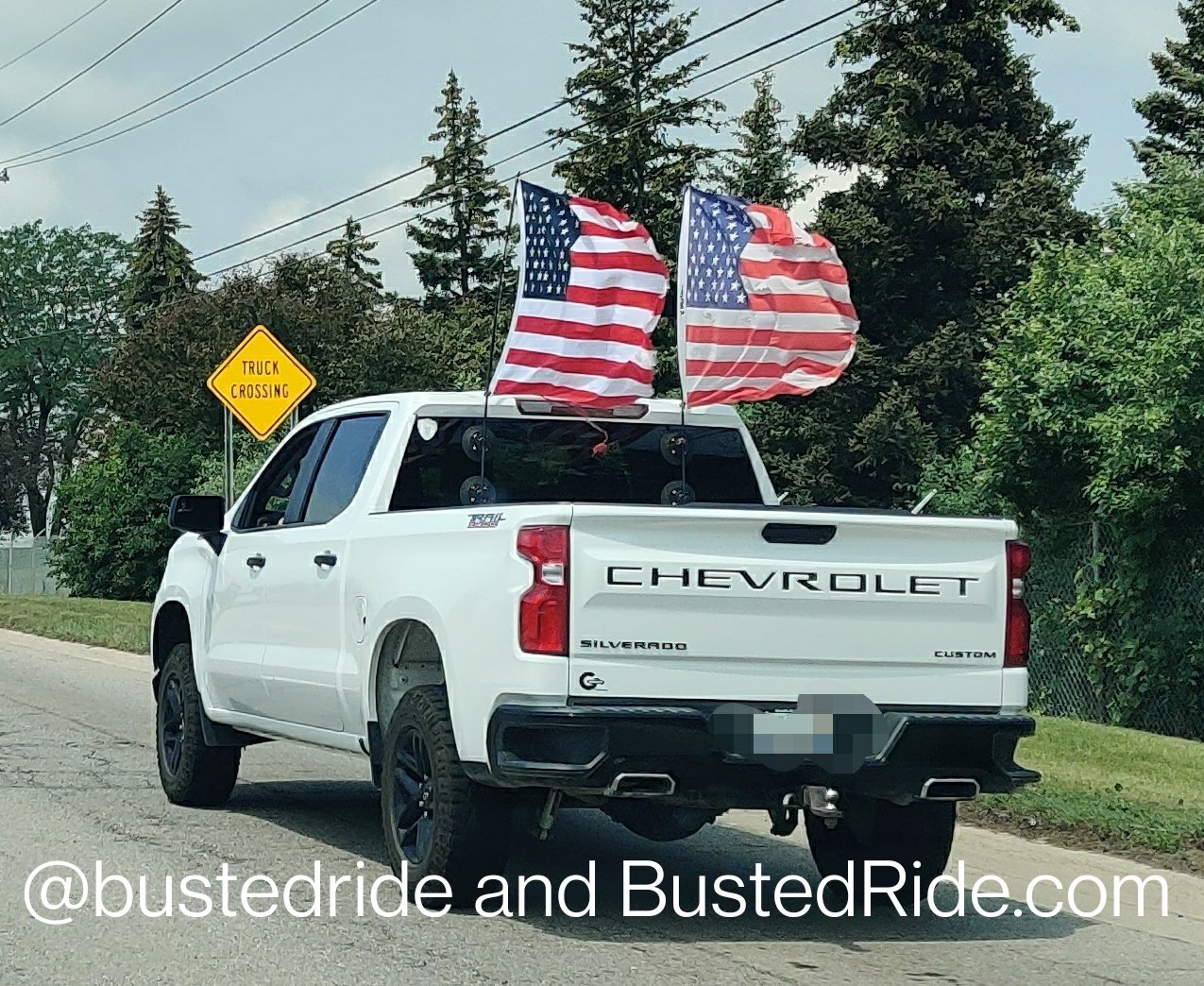 Check out our collection of patriotic vanity license plates while you are celebrating.