Christmas Vacation inspired personalized Recreational Vehicle vanity license plate idea: SHTRS FL
Compliments to our Friend John who sent us this incredible personalized Ohio vanity license plate that was slapped on a Recreational Vehicle (RV) or motorhome if you will. SHTRS FL translates exactly as you think it does.
Except instead of this Ohio driver driving busted recreational vehicle like Cousin Eddy in Christmas Vacation, they are driving around in a Tiffin Phaeton which can range from about a $350,00 to $500,000 Recreational Vehicle.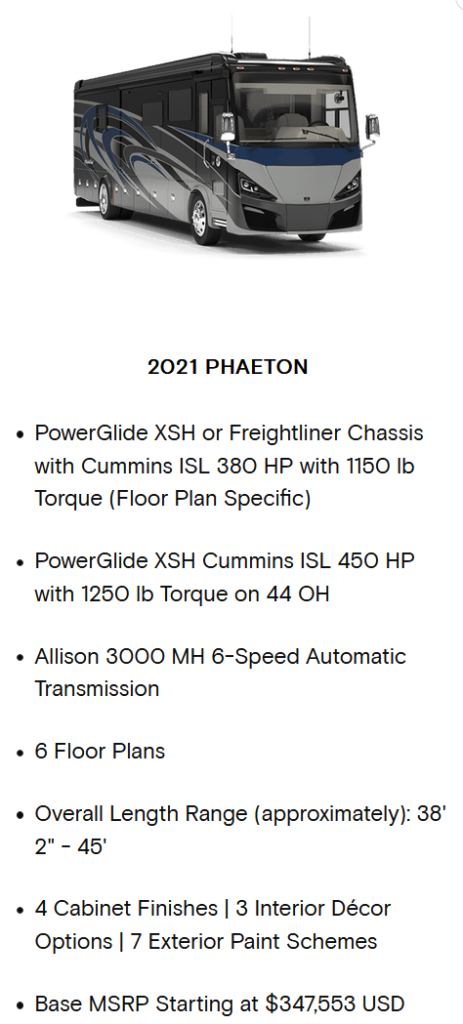 A true home on wheels type of set up. https://tiffinmotorhomes.com/build-your-own
Looking for more entertainment inspired vanity license plate ideas?
Check out our collection of other TV Show related vanity license plates, some of these are directly found in the shows, or from TV shows that gave great ideas to real life inspired personalized vanity license plates. We also have a movie related vanity license plate category as well with some real gems in there.
Have your own vanity license plate photos to share?
So you saw a great vanity plate, an epic busted ride? Maybe you want to show off your own personal vanity license plate, because well you are vain, well here are the rules.
Send us a high quality picture, the work must be your own.
Let us know how you'd like to be credited, we'll credit your name or alias, and link to your Facebook or Twitter, or other social networking profile if you wish.
Send any photo's you wish to share to [email protected].  Gmail has a 15 mb files size limit.
You may also Tweet them to us @bustedride
We can't promise when your photo will be posted.