Personalized Dodge RAM Truck vanity license plate idea: TEAM W
We figure the Michigan "Mitt" holding a pistol is pretty conservative, but we'd be surprised if anyone's love for George W. Bush continued on into the 2010's – 2019 era, even more so to pay for a vanity license plate to show it.
But being an election year and all, just remember its been 11 years since George W. Bush was in office, at that time it was hard to image a more hated president until very recently.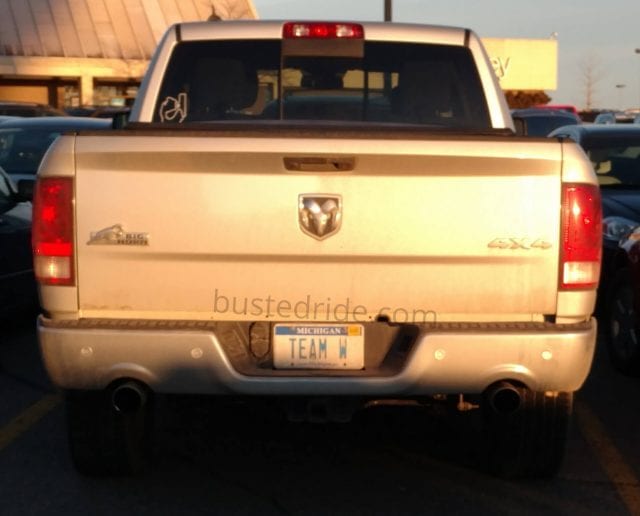 Looking for more RAM Truck and engineering inspired vanity license plate ideas?
View all of our other personalized RAM truck Vanity License Plates to get your very own ideas.  Or check out the top selling brand in America the blue oval Ford brand vanity plates for more vanity plate ideas for trucks. Maybe even check out the number two Chevrolet or GMC truck vanity plate ideas.