RG3TDS Left for wastebin of history
Personalized Honda vanity license plate idea inspired by the NFL Washington Football team: JOCAR
Well quite frankly we never figured we'd see a vanity license plate sort of make the news for being accidentally a dick reference, appearing on an Amber Alert, so why wouldn't old Washington Redskins NFL vanity license plates show up. For those of you in the isolation cave of COVID19, the Washington NFL team will be renamed to something else. As a bit of a house of cards coming down, a school in Michigan who also used the same name will be renaming their teams as well.
Specialized license plate: $25. Virginia vanity plate fee: $10. Flaunting your #Redskins pride: Priceless http://t.co/XrDur16C

— Washington Redskins (@Redskins) July 24, 2012
We have highlighted a couple of screen shots from social media as we are confident that with the upcoming name change of the Washington NFL team will be swiftly scrubbed from social media in the coming days and weeks.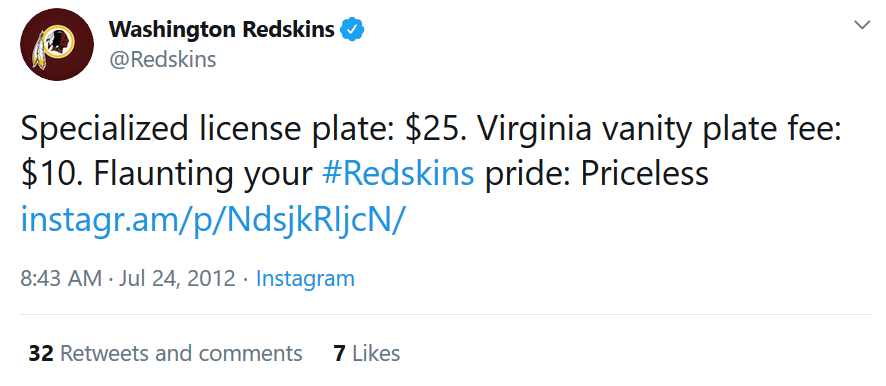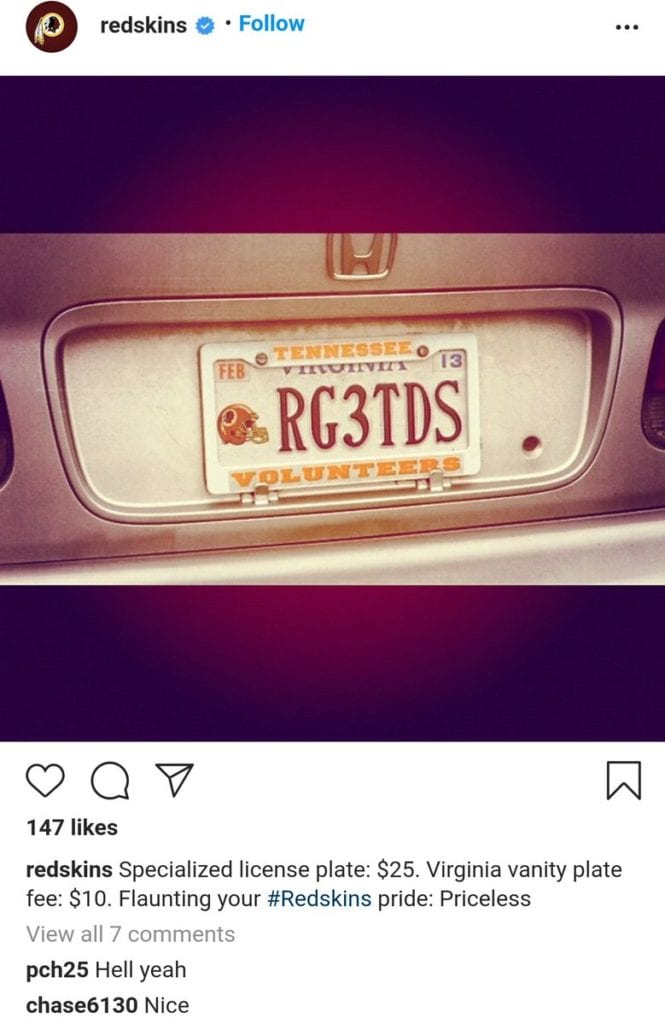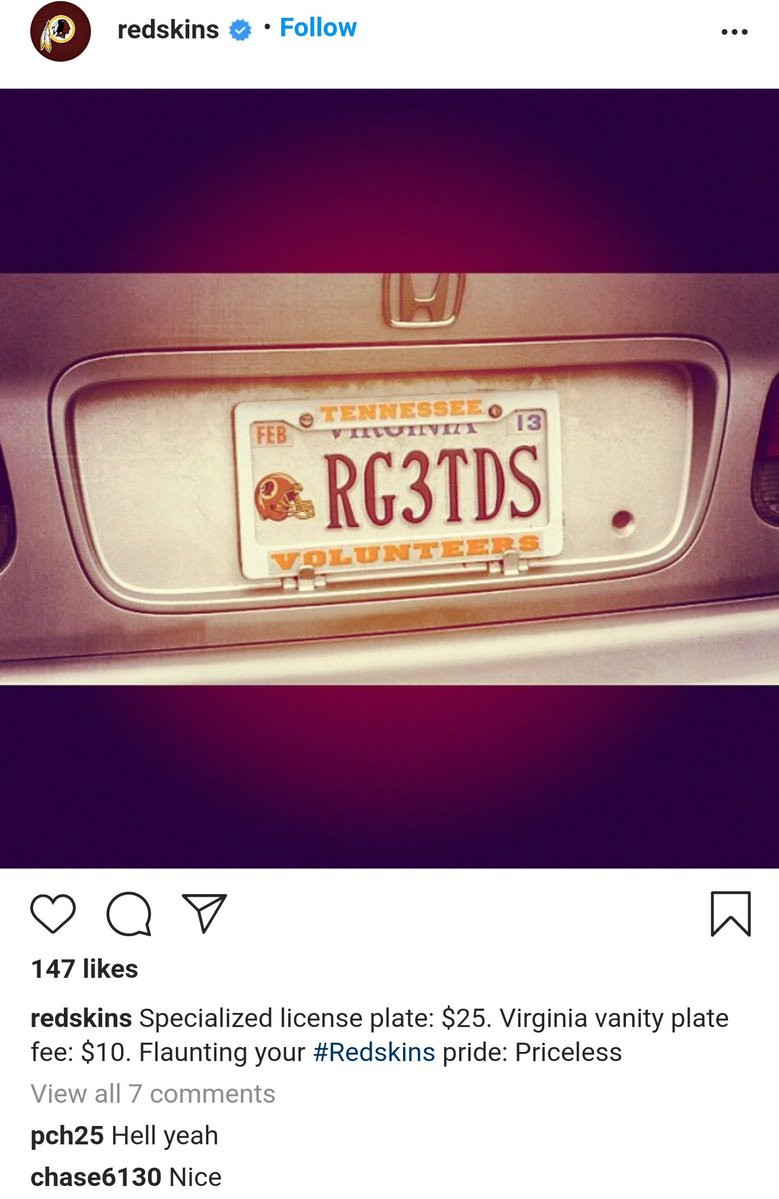 Aged like milk. But somehow we suspect that somewhere there will be a collectors market for this and other Washington vanity license plates.
Looking for more Honda inspired vanity license plate ideas?
Seems like there are a lot of personalized plates out there Honda's; view all of our other personalized Honda Vanity License Plates to get your very own ideas. While we do not have the largest collection of personalized Virginia vanity license plates it is the most popular state to have one on your vehicle because it is almost free to get one.