Back to the Future inspired personalized vanity license plate idea OTATIME
Well this is a Back to Future fan's dream come true.
We found this OTATIME vanity license plate on a genuine DeLorean DMC-12 and it was fully outfitted to be like Doc's time machine.
And yes Doc, and Marty cosplayers were there.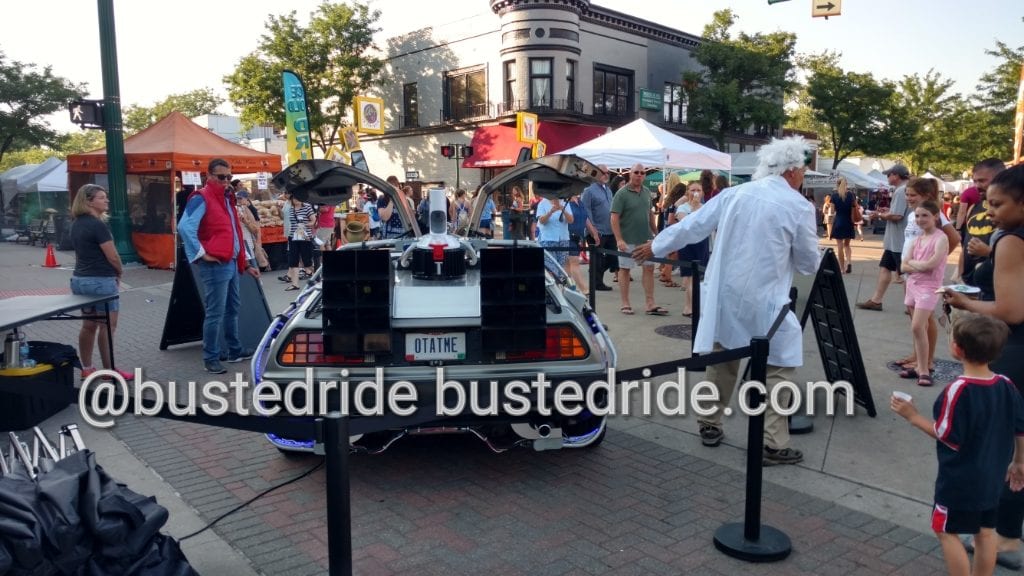 We wish it was equipped with this other Back to The Future vanity license plate 88 MPH instead though.
Looking for more entertainment inspired vanity license plate ideas?
Check out our collection of other TV Show related vanity license plates, some of these are directly found in the shows, or from TV shows that gave great ideas to real life inspired personalized vanity license plates. We also have a movie related vanity license plate category as well with some real gems in there.