Archive for February, 2013
There are no shortages of Jeeps with vanity plates, here is yet another.
This 1997ish vintage Ford F150 is missing its bumper, these things aren't exactly cheap so we get it. But I don't think this driver is…Read more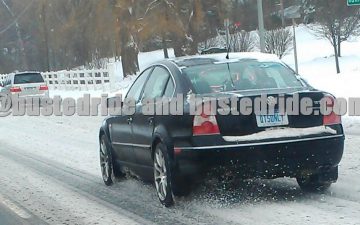 This driver only wants some QT's. He might have a chance if they happen to be car buffs and notice he's driving around…Read more
Here is a parent showing off that their kid hauler is being put to use with their 4 kids.
This driver is a Blues Girl if you believe her vanity plate. However there probably isn't much to be blue about while you drive a…Read more
It is very difficult to keep any vehicle on the road in Michigan without acquiring some rust along the way. This truck also acquired a…Read more
Not only did this van take some sort of hit, if you look closely you can see it actually doesn't have an engine. Oh…Read more
Yea Jeep drivers really like customizing their Jeep's and showing off their Vanity. So where are we going?