Personalized Ford F-250 Super Duty Truck vanity license plate idea inspired by a name: LENNY C
LENNY C loves driving a big truck so much he had to let everyone know that his name is in fact Lenny C. You'll note that while he lives in Ontario, he's a Detroit Tigers baseball fan, so sorry to disappoint those fine readers in the Toronto area.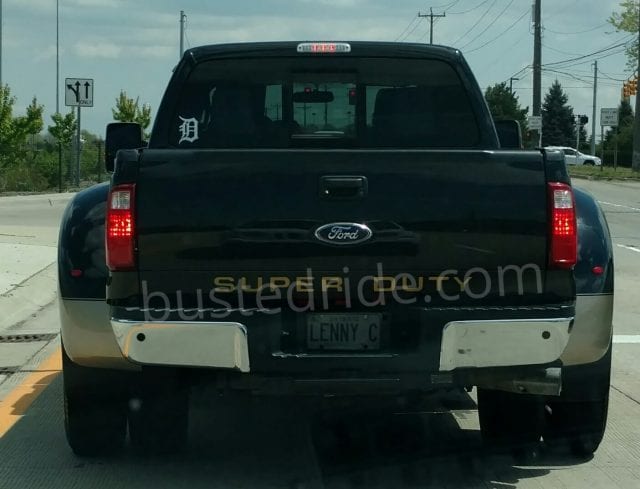 Looking for more Ford Super Duty Truck inspired vanity license plate ideas?
Ford F-150 and more commonly the F-Series is the best selling vehicle for over 40 years it isn't surprising to have found tons of personalized F-150 vanity license plates. The F-Series smaller brother is the Ford Ranger which while it had been killed off in America for a few years is back, check out Ranger vanity plate ideas here. Check out all of our other personalized truck Vanity License Plates to get your very own ideas. Or check out the top selling brand in America the blue oval Ford brand vanity plates for more vanity plate ideas for trucks, SUV's like Ford Explorer vanity plates, or the very popular Ford Escape vanity license plate ideas collection.