Archive for December, 2013
Here is a busted GMC Envoy that is likely "finished" it has a replaced door from a salvaged car, and a few aftermarket black primed…Read more
This 2007ish vintage Jeep Patriot is well used.  Sporting bald looking tires, and a very busted bumper cover she's still running.  Yea, it's a Jeep…Read more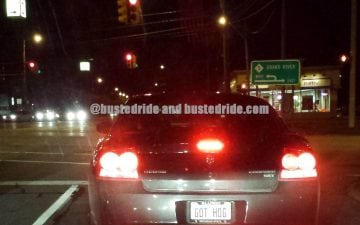 Most likely this guy enjoys riding his Harley Davidson, but there is a chance he likes some pork chops from time to time.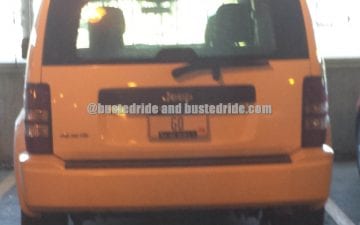 It is time to go get a fancy vanity license plate, especially if you drive a Jeep. It turns out the easiest accessory to purchase…Read more
This is a fine example of a Dodge Challenger.
Half expected to see Ink D on a car with lots of decals on it.  Maybe the driver just like tattoos.