Archive for June, 2013
Sort of a tongue in cheek vanity plate this driver's escape is well, their Escape.
At least it's a pretty cool car, Nissan 370Z. Either this driver enjoys Ketchup a bit much, or has a true melting pot of family…Read more
No doubt about it, this is a fine looking example of a Ford Mustang GT, convertible too.
This driver needs someone to shake them. Just wait until they get out of the car though.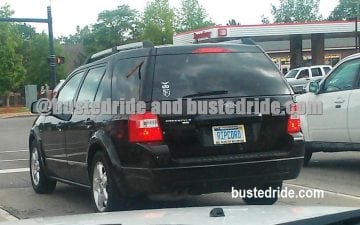 For many local Detroiter's Ripcord isn't just something for people who happen to jump out of airplanes, thanks to Dave and Chuck the Freak.
Well this van, being a Sprinter, gives an extra layer of credibility to the dirty side of what this vanity plate could mean. If you…Read more
This guy is a fan of the honey badger meme.  This picture isn't very high quality, but we don't care.