Archive for April, 2013
Enjoy the freedom in your fast car. We found this great picture of vanity via user Tangentman123 from Reddit.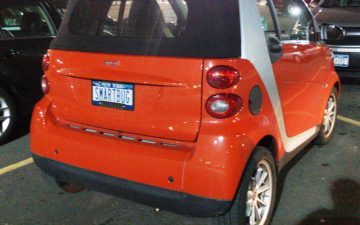 There is certainly a trend that small vehicle drivers have a unique sense of style and humor. One has to wonder if this plate is…Read more
So jump starting a car can be dangerous as evidenced by this picture of what appears to be a completely destroyed Jeep Patriot, and a…Read more
Checkout this video of a Lamborghini Miura SV go from zero to busted in about 60 seconds. As they say more money more problems: It…Read more
Well, not exciting, but Shay K drives a Saturn Vue. The only other interesting thing to note is that this happens to be a Hybrid,…Read more
So a favorite joke back in the parts business on any phone call from a devoted Saab driver was that their search for their parts…Read more
No shortage of Jeep vanity plates, it's a pretty nice CJ Jeep.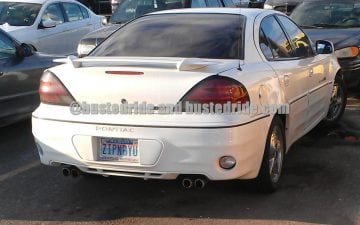 Such a great speed demon plate likely wasted on a Grand Am GT. Granted, it is a GT version, which are peppy cars why didn't…Read more