Archive for January, 2013
So here is Big Dog and considering he is bold enough to drive a Toyota pickup truck and splurged for the TRD package you might…Read more
Yea it's a Jeep thing, I'm thinking this isn't lifted just yet.
Spotted a Cadillac XTS mule driving out Downtown Detroit. It was actually quite beat up for a test mule. You can see the spots where…Read more
I thought that maybe Lady Dock was something dirty. Could be a lady doctor, which she sure could afford a land yacht like her Infiniti…Read more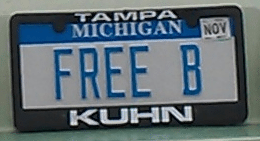 You can't help but wonder was this particular Volkswagen Beetle free? Best Gift Ever? Was the Beetle Rescued by a terrible owner?
The irony can't be lost on many people when you consider that this busted Ford Ranger was spotted in the Valet lot in the shadow's…Read more
This is basically a spy photograph of a yet to be released in the United States Ford Transit.  The van that is slated to replace…Read more
Likely not an unemployed driver but who doesn't need work? Checkout our friends at Career Purgatory if you actually do need work. Here is the…Read more
This late model Pontiac Grand Prix sounded as bad as it looked. Looks like it took quite the hit.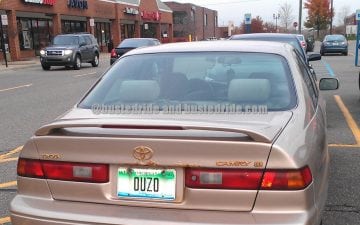 Happy New Years! Don't drink and drive. I can't help but wonder if the police give this poor guy a hard time about drunk driving?…Read more